Top 5 Footballers Hailed As The 'Next Cristiano Ronaldo' – Where Are They Now?
Is there such a thing as the "next Cristiano Ronaldo?" Here you will find out if there is anyone capable of replicating the Portuguese icon's excellence on the pitch.
Cristiano Ronaldo is arguably one of the talents of all-time, if not the best. He has been on a scintillating form for more than a decade now, and only one player on earth can be compared to him on that aspect, Lionel Messi. People say that it's challenging to mention Cristiano Ronaldo without calling Messi to the picture, and it has seemed true. Because Lionel Messi has nothing to do with this article, but we just mentioned his name out of his greatness too.
That's by the way. The Portuguese and Juventus talisman is known for his inspirational leadership and his passion to take the game on its head, which is second to none. The ex-Manchester United and Real Madrid forward have been in a sensational form since moving to Turin despite that at his age, most players ply their trade around the Middle East and the United States. It shows that the five-time Ballon d'Or winner can adapt to any kind of environment and football league.
With his legendary status, it's only natural clubs have desperately searched for someone like him. But who is that even possible in today's football world?
You possibly might have heard about Martin Odegaard, the youngster was dubbed next Cristiano Ronaldo when he signed for Real Madrid, but never claimed a starting berth in Real's first team till today. Or maybe the recent rise to stardom of Erling Braut Haaland, whom many have claimed is the natural successor to Ronaldo. That could be true, for the fact that they both got killer goal instincts and take absolute care of themselves. But to be honest, not everyone is satisfied with this assessment.
Now that the superstar is 35 years old, it had seemed as though his time is coming to an end and the world would definitely miss him if it does. But then, there are a few youngsters tipped to be the next Cristiano Ronaldo. And below, we've made our list of top five players hailed as the next Cristiano Ronaldo.
5 Players Who Can Be The Next Cristiano Ronaldo
Our list goes thus..,
1. Kylian Mbappe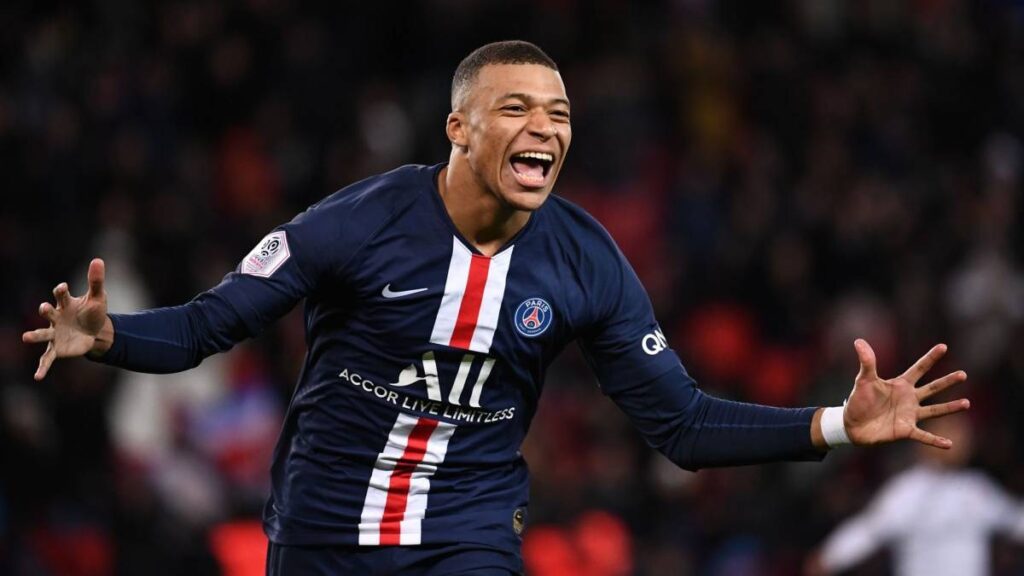 At 21, Mbappe is the eldest in our list and arguably the most established of all. The French international once has been described as a hybrid of Cristiano Ronaldo, Thierry Henry, and Ronaldo Nazario.
Cristiano Ronaldo recently labeled Mbappe the future of football himself in an interview. "Mbappe is the future and the present," Cristiano said. "He's a fantastic player, very fast, and he will be the future."
To back Ronaldo's claim, Mbappe has been in a sensational form since breaking free as a teenager in Monaco. He has continued to make remarkable progress with his present club Paris Saint-Germain having hit the 30-goal mark in all competitions this season.
If Kylian continues to improve in this rate, which would likely prompt the likes of Real Madrid to make another offer for him, he could as well live up to that expectation of becoming the next Cristiano Ronaldo.
2. Joao Felix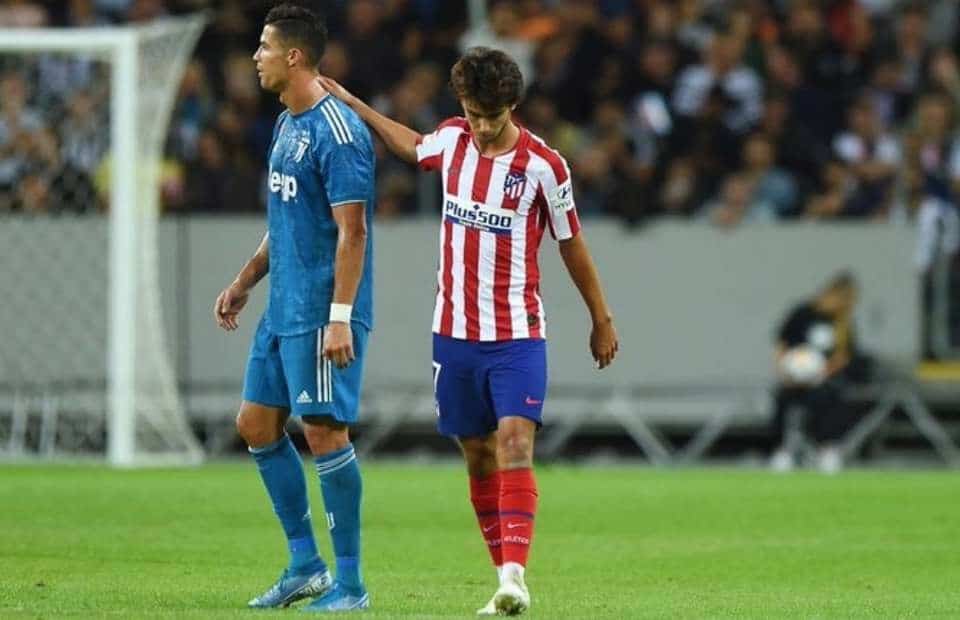 Following his breakthrough season with Benfica, Felix was quickly labeled the next Cristiano Ronaldo. The Portuguese youngster also hopes to follow in the footsteps of his role model.
Joao Felix's rise to spotlight didn't go unnoticed as many topflight clubs chased his signature during the last summer's transfer window. Ultimately, Atletico Madrid won the race when they agreed to pay Benfica club an unbelievable €126m to sign the then 19-year-old Felix.
Meanwhile, it was a bold move on Atletico's behalf having been convinced of the player's potentials. Although the 20-year-old sensation has struggled to live up to expectations at his new club due to injuries and adaptation to a new league, it's still relatively early for Felix to make his mark and claim that status of becoming the next Cristiano Ronaldo.
Thus, we're not ruling him out just yet!
3. Vinicius Junior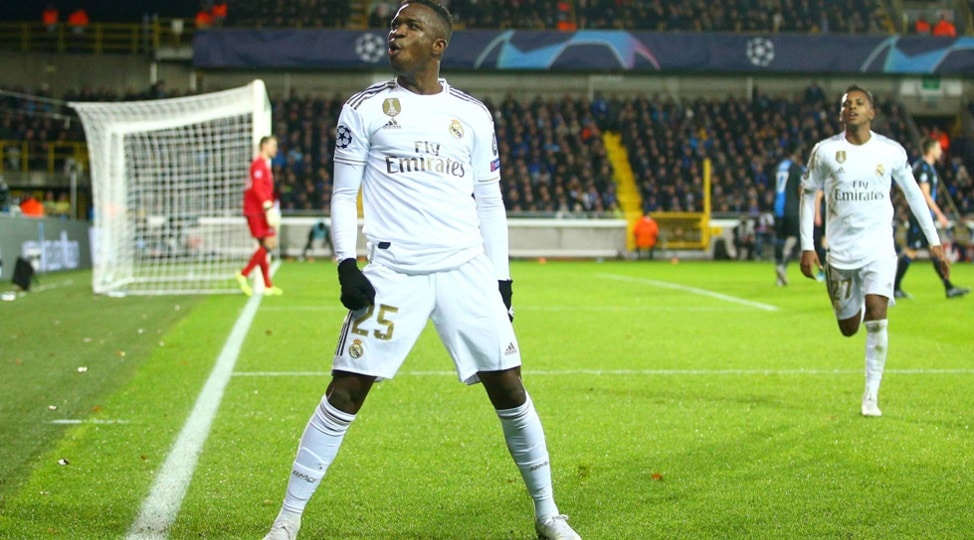 The emergence of Vinicius Junior has given many Los Blancos hope in the post-Ronaldo era, with the Brazilian performing superbly. His pace, technique, dribbling skills, ball control, and trickery were a replica of the Real Madrid's legend. Especially when compared to the latter's days at Manchester United.
Editor's Picks
Cristiano Ronaldo Vs Lionel Messi: Who is the Best?
The Cristiano Ronaldo HD Wallpapers are Out – Download them for Free Here
Cristiano Ronaldo: An Inspiring Journey to Greatness
The 19-year-old, during the last campaign when there was no Ronaldo, was a ray of hope for the Real Madrid side as their season ended woefully. The Spanish giants changed managers twice last season as they ended their campaign in disaster. They finished 19 points behind rivals Barcelona in La Liga while crashing out of the Copa del Rey and Champions League in humiliating fashion.
Whether Vinicius will live up to this hype as the next Cristiano Ronaldo is still unknown. But as a matter of fact, the youngster is set to be more prominent and vital for Zinedine Zidane's team.
4. Jadon Sancho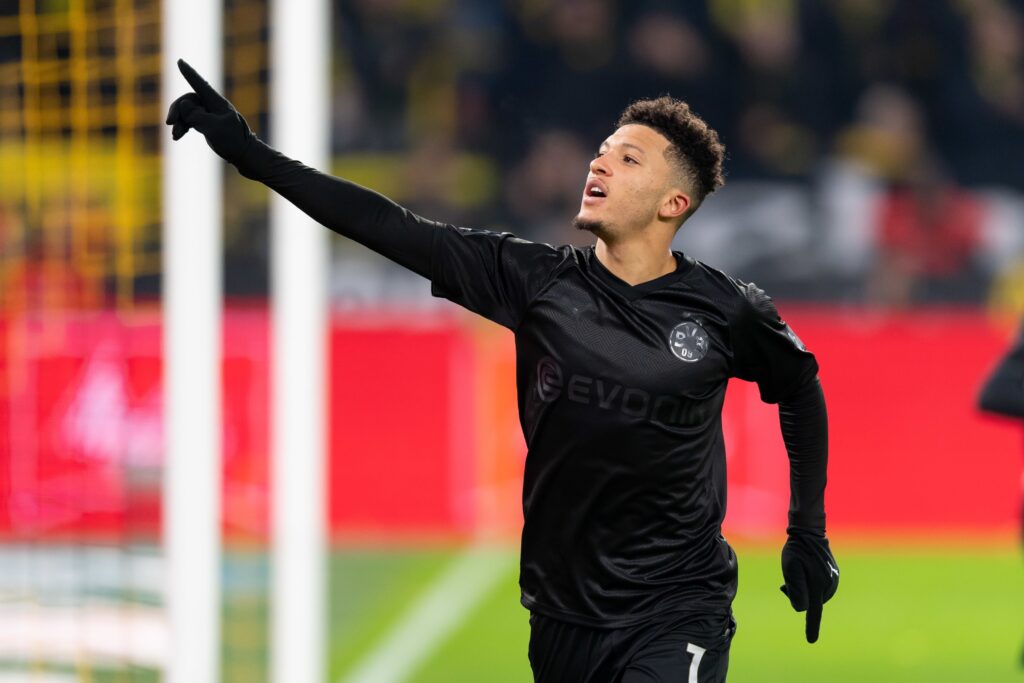 His talent and potentials might have been doubted by his formal employers at youth level in Watford and Manchester City. But now the youngster cannot go unnoticed any longer.
The English international winger plays for German Bundesliga club Borussia Dortmund. Previously, he was a youth player with Watford and Manchester City. With Sancho unable to make the first team cut with the latter club, he forced his move to the German side where he signed his first senior contract in 2017. Since then till now, the youngster has exploded.
This season, Jadon Sancho has been in a scintillating form that has attracted serious interest from Manchester United and it's believed negotiation for transfer is ongoing. Meanwhile, the 20-year-old contributed an impressive 20 goals and 20 assist in 44 games for the German side Dortmund this campaign.
His speed, dribble, close control, and power have earned him that title as the next Cristiano Ronaldo. And this youthful ago, you cannot write him off because he has shown signs of becoming a great player, even if not reaching Ronaldo's level at the end.
5. Rodrygo Silva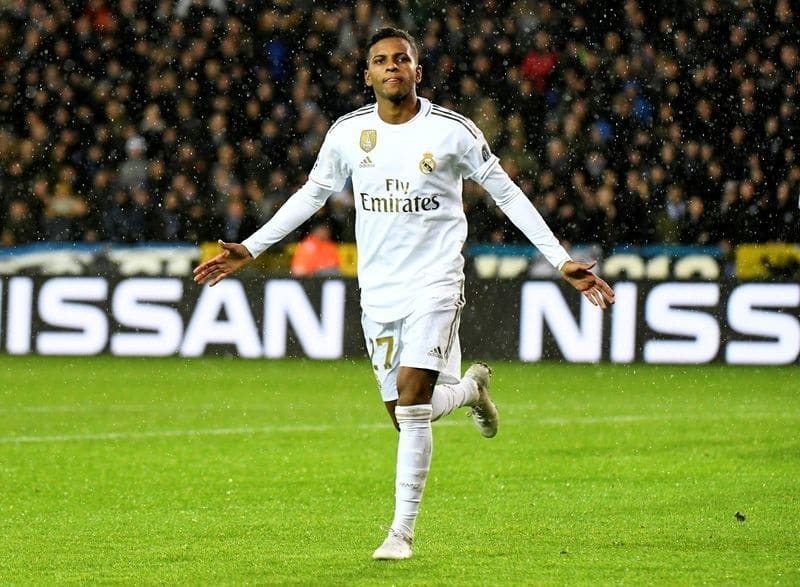 Rodrygo Silva de Goes is simply known as Rodrygo. He is a highly-rated Brazil youngster, who plays for the Spanish giants Real Madrid. Just like his compatriot, Vinicius, Rodrygo may not have shown the best signs that made Real Madrid pay a whopping €40.00m to Brazilian club Santos for his signature just yet. But still 19 years of age, the Brazilian ace still has many years of excellence behind him.
Rodrygo featured 24 times for the Los Blancos this campaign, contributing 6 goals and 3 assists in his debut season, which is not too bad for a player of his age representing a big club like Real Madrid.
The youngster has the same potentials as his countryman, Vinicius, that has earned them both the next Cristiano Ronaldo tag. But while it's too early to put a seal in their cases, we're still optimistic they will live up to the expectations.
Share Your Thoughts With Us
Take to our comments section below and share with us your thoughts on whom you think merits the hype of becoming the next Cristiano Ronaldo in this our five-man list above! Don't forget to share, Please!