PSG Set to Unite Cristiano Ronaldo and Messi with Pogba in 2022
After making the best summer transfer this season, PSG is set to unite Cristiano Ronaldo and Messi with Paul Pogba next season.
Both Cristiano Ronaldo and Paul Pogba have barely one year left on the contract with their respective clubs and possible will be joining Paris St-Germain on free transfer next season.
Paul Pogba is reportedly linked with a move to the Ligue 1 side, he is yet to accept a contract extension at Manchester United. If he fails to renew his contract before the next summer transfer window, then we'd be expecting an exit for the sensational midfielder.
Meanwhile, Cristiano Ronaldo is the target replacement for Kylian Mbappe who is head bent on joining the Spanish giants Real Madrid. Mbappe is yet to renew his contract with PSG and may likely leave on free transfer at the end of his current contract with the Parisian side.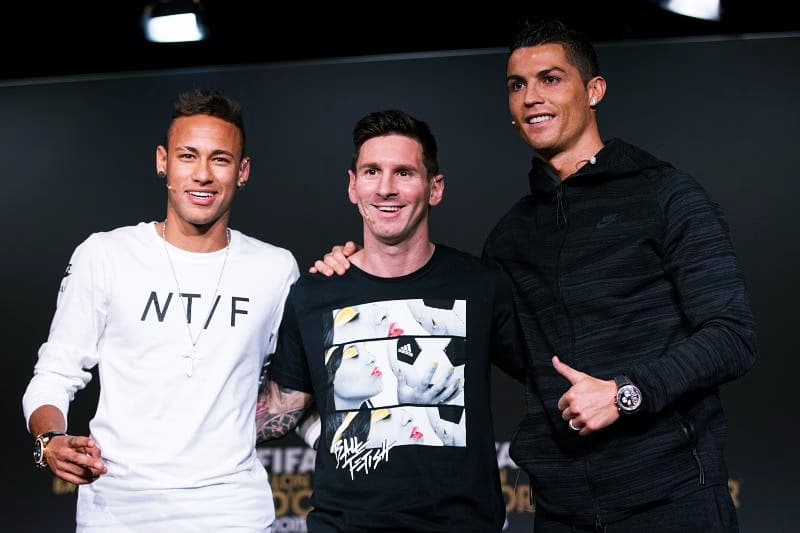 Reade Also:
Cristiano Ronaldo's transfer depends on Real Madrid
Lionel Messi beats Cristiano Ronaldo's Transfer record
Transfer News – Cristiano Ronaldo's Agent Meet with Juventus Over Contract Extension
Speculations suggests that the sale of Cristiano Ronaldo will help ease Juventus' financial debt, however, there is not update on any contract extension for Ronaldo at Juventus even though talks are ongoing between his camp and the management at Juve.
If there is no agreement at the end of the summer transfer window which is just about two weeks till the end, then Cristiano Ronaldo's exit is more likely to happen.
Recall, that Paris St-Germain have been strongly linked with the portuguese top striker for quite a while now, he apparently was top on their transfer radar before the Lionel Messi and Barcelona incident that led to the signing of the six times ballon d'Or winner on a free transfer.
If Kylian Mbappe leaves for Real Madrid then PSG's plan on uniting Cristiano Ronaldo and Messi is more likely a done deal.