Mesut Ozil's Dream XI: Cristiano Ronaldo In, With One Arsenal Player While Messi, Misses Out
Cristiano Ronaldo makes Mesut Ozil's dream XI, while the likes of Lionel Messi and Robert Lewandowski have no place. Surprisingly, no current Arsenal player could be found in Mesut Ozil's dream XI.
On Wednesday, the Arsenal midfielder participated in a Twitter AMA titled "#AskMesut," wherein he made himself available to answer a wide range of questions from his nearly 25 million followers.
However, things got super interesting when one fan asked Ozil to name his best starting line-up of players he has played alongside.
Mesut Ozil boldly named a whopping eight Real Madrid players he had played alongside during his three-year stint at the club, including Cristiano Ronaldo. Two other players were his teammates during his time with Germany national team. At the same time, the remaining slot went to his former Arsenal player.
Editor's Picks
Luka Modric Says Everything Was Special About Cristiano Ronaldo
Cristiano Ronaldo: "I Have to Prove Nothing to Anyone"
Dejan Kulusevski: "Ronaldo Proves In Every Game that He's the Best"
Football Legends React to Cristiano Ronaldo's Milestone Goal
Meanwhile, none of his current Arsenal teammates received the nod in Mesut Ozil's dream XI.
Mesut Ozil's Dream XI In Full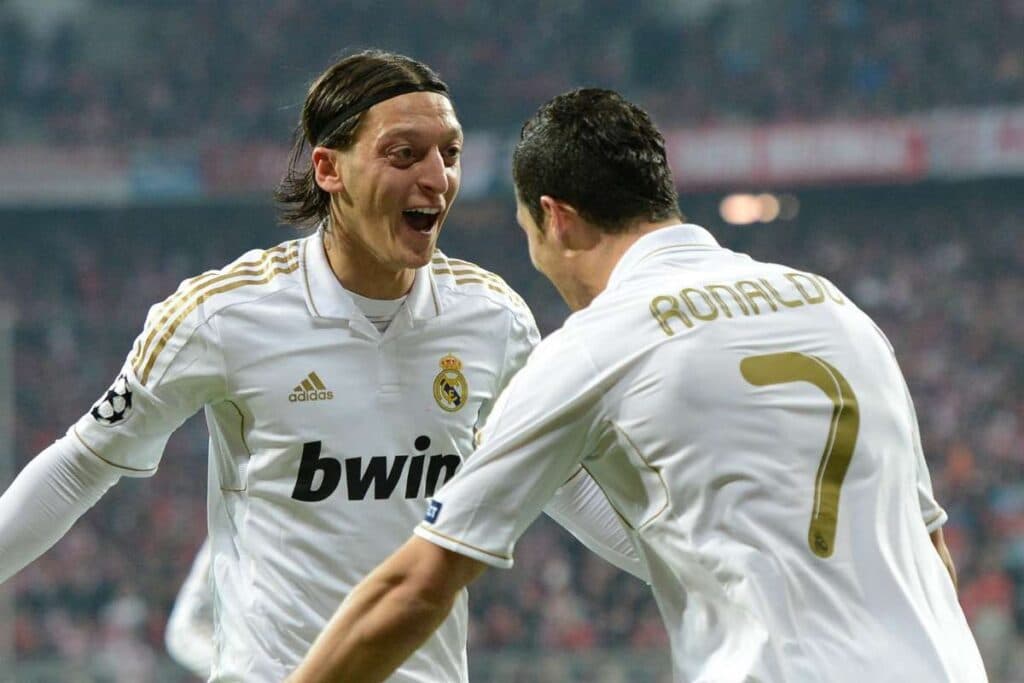 In an arrangement, Ozil's selection depicts the 4-2-3-1 formation and features the following players;
-Iker Casillas;
-Philipp Lahm – Sergio Ramos – Jerome Boateng – Marcelo;
-Xabi Alonso – Santi Cazorla;
-Angel Di Maria – Ricardo Kaka – Cristiano Ronaldo;
-Karim Benzema.
Again, in the follow-up question, the 31-year old Arsenal midfielder was asked about his favorite memory at the Spanish capital. Mesut Ozil responded saying; "The titles we've won there as a team."
Finally, as a player who has faced some of the toughest defenders of this generation both at the international and club level, the playmaker was quizzed to name the best defender he has faced so far. "Carles Puyol," Ozil answered briefly.
What would you say about Mesut Ozil's Dream XI and his omission of current Arsenal teammates? Feel free to share your opinions via our comments section below!