Cristiano Ronaldo – The Journey That Defines Greatness
If there is anything as "True Success," Cristiano Ronaldo will be a definition of such a thing. The 38-year-old Portuguese athlete and Al-Nassr aces have enjoyed a remarkable rise from humble beginnings to become one of the greatest footballers of all time.
Ronaldo grew up as the youngest child of his family along with his three siblings (Elma, Hugo, and Liliana) on the Portuguese island of Madeira. His mother Dolores was only a cook while his father Dinis was a local gardener. Cristiano spent most of his childhood years in Santo Antonio, a neighborhood considered one of the poorest communities of the capital Funchal.
How Cristiano Ronaldo's Football Journey Began
Cristiano Ronaldo was first introduced to football by his dad, Jose Dinis Aveiro, who worked part-time as a kit man at a local club Andorinha. Jose Dinis, due to his connection with Andorinha, asked Fernao Barros Sousa, who was playing for the club at that time if he would become Ronaldo's godfather.
The now Al-Nassr hitman would go on to play for Andorinha's youth side before eventually turning up for Nacional's youth team where Sousa made his mark with the senior side. Ronaldo was shortly picked up by Portuguese giants Sporting Lisbon in what was his first breakthrough season in European football.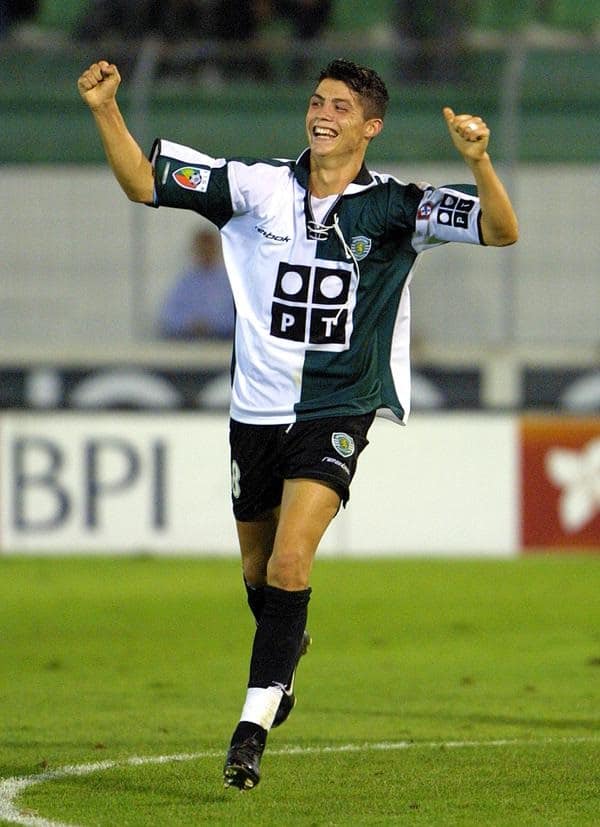 In an interview with Goal, Sousa revealed that Cristiano Ronaldo was phenomenal even at an early age. "When he was little, he was just like other kids," he told Goal. "But he had something that was different from the others and that was that he played a lot of football. Even from a young age. When the other kids were studying, he put his studies on the back seat in order to play football."
Ronaldo, at his tender age already knows the importance of hard work, which is seen as the basis of his success today. His work ethic was second-to-none, as explained by academy teammate, Christopher Pilar. "Ronaldo was different because of all the work he put in – not so much during the training sessions, but after the sessions," he said. "He would always stay and practice for an extra half an hour on the areas he had most difficulties."
In every team that Cristiano found himself, his desire to win and impress the fans, family, and friends is always superior to others.
Cristiano Ronaldo's Transformation into World's Best Player
Cristiano Ronaldo enjoyed a spectacular spell at Sporting despite playing just a single season for the first team before switching to the English side, Manchester United in 2003. He arrived at Manchester as an 18-year-old star and was handed the iconic No. 7 shirt, which had been won by great players such as Eric Cantona and David Beckham. Despite the pressure of emulating those past greats, Cristiano Ronaldo didn't disappoint.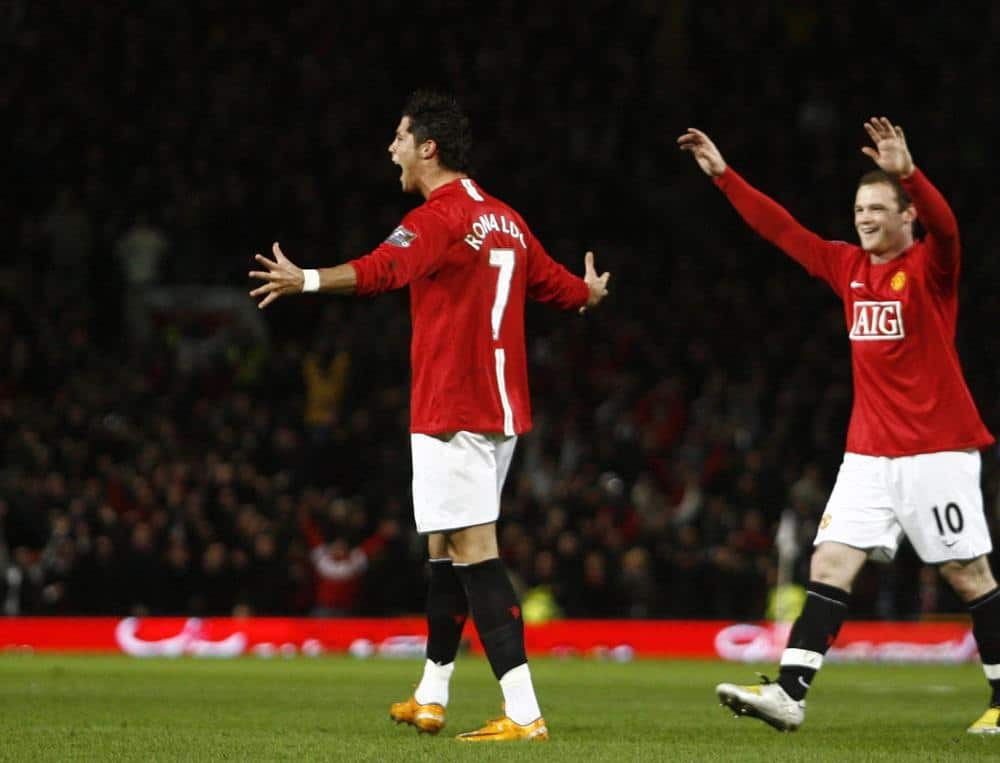 Wayne Rooney, Ronaldo's team-mate during his time with Manchester United, in his autobiography praised the five-time Ballon d'Or winner in his self-believing quality. "If there's one person with a bigger self-belief than Ronaldo, I haven't met him yet," Rooney wrote.
Ronaldo would go on to play a total of 292 matches for United notching 118 goals. Cristiano Ronaldo's profile shows that he won everything worth winning at Old Trafford, including his first of five Ballon d'Or and Uefa Champions League titles. Cristiano after spending six years with Manchester United moved on to explore new adventures, and he signed for Real Madrid in 2009.
By transferring to Real Madrid FC in 2009 Cristiano Ronaldo became the world's most expensive player at that time with 94 million euros (€94 million) price tag. During his unveiling at the Standiago Bernubau, Ronaldo attracted 80,000 fans to the stadium.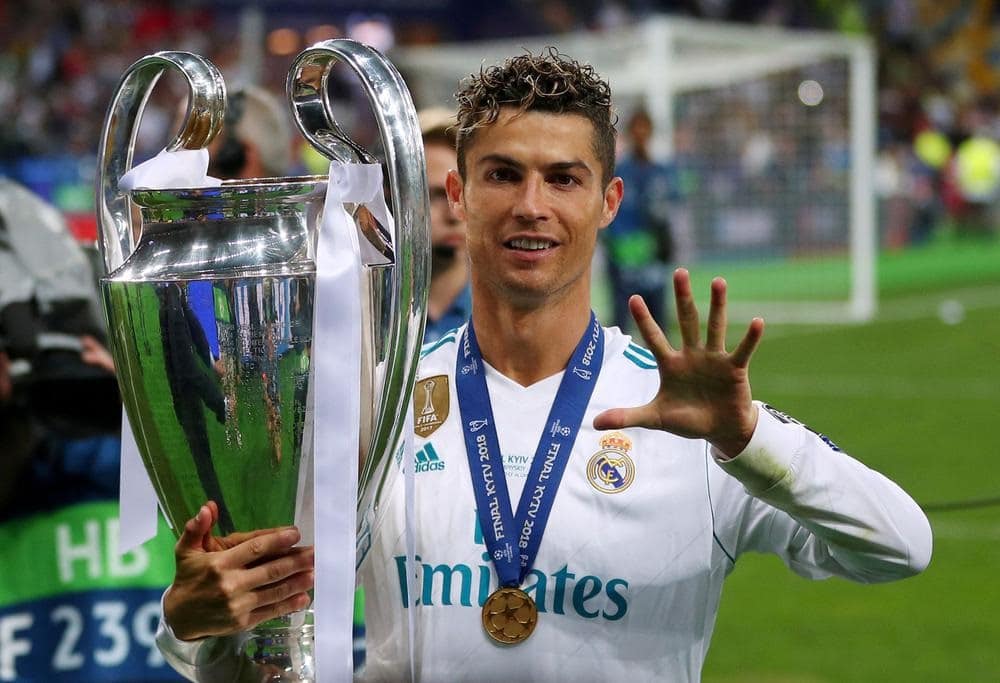 Cristiano would go on to register his name, in fact, he rewrote the history books at Real Madrid. Ronaldo became Real Madrid's record goalscorer, surpassing greats like Ferenc Puskas, Alfredo Di Stefano, and Raul Gonzalez in the process. He also helped Madrid to win more silverware to their trophy cabinet, including four Uefa Champions League trophies while playing a major role in the club's historic three consecutive triumphs in Europe's biggest tournament. Along with the four UCL honors, Cristiano Ronaldo also won another four Ballon d'Or awards during his time at Real Madrid.
Surprisingly in the summer of 2018, Ronaldo called his time up at Real Madrid FC. He would go on to transfer to Juventus at the age of 33, for a stunning transfer fee of €100m. As usual, he faced lots of critics but yet again he didn't disappoint to date, as he became the first player to score 50+ goals in EPL, La Liga, and Serie A. He equally became the fastest player to score 50 goals in Italia Serie A. Since his arrival in Turin, Ronaldo has helped Juve steady the sheep by making sure they win the two successive league seasons he had played in!
In the summer of 2021, the 36-year-old forward shocked the whole world with a return to the Premier League, rejoining forces with his beloved Manchester United team. Cristiano Ronaldo in his second debut with the Red Devils bagged a brace against Newcastle United on September 11 in the Premier League to continue from where he left 12 years ago.
Ronaldo's Second Spell At Old Trafford
Following his return to the Theatre of Dreams in the summer of 2021, Cristiano Ronaldo quickly adapted to Ole Gunnar Solskjaer's style of play as he bagged a brace on his second Man United debut. However, things didn't go as largely expected, with Manchester United finishing outside the top four in the Premier League, which led to the Red Devils missing out on Champions League football.
As a result, tensions started building as United sacked Solskjaer and Rangnick in the same season before hiring dutch tactician Erik ten Hag at the end of the season. Ronaldo, having fallen down the pecking order in Ten Hag's new Man United set-up had to force his way out of the club, which certainly didn't go well with many fans and the Man United board.
After lots of back-and-forth interviews, Man United and Cristiano Ronaldo parted ways by mutual consent in the December of 2022. The Portuguese captain would go on to sign a world record deal with Saudi Arabia pro side Al-Nassr in the January of 2023. Currently, the superstar is the captain of the Al-Nassr side as he aim to lead the club to the League title this season.
Cristiano Ronaldo With the National Team
Cristiano Ronaldo made his senior international debut in 2003 and has since then scored 111 times in as many appearances. Just like at the club level, Cristiano Ronaldo had proved his importance and worth for his country Portugal. He inspired his international side to victory in the 2016 Euro Championship in France, against all odds.
Ronaldo also had the chance to make yet another history by captaining the first team to win UEFA's new competition – the UEFA Nations League on his home soil.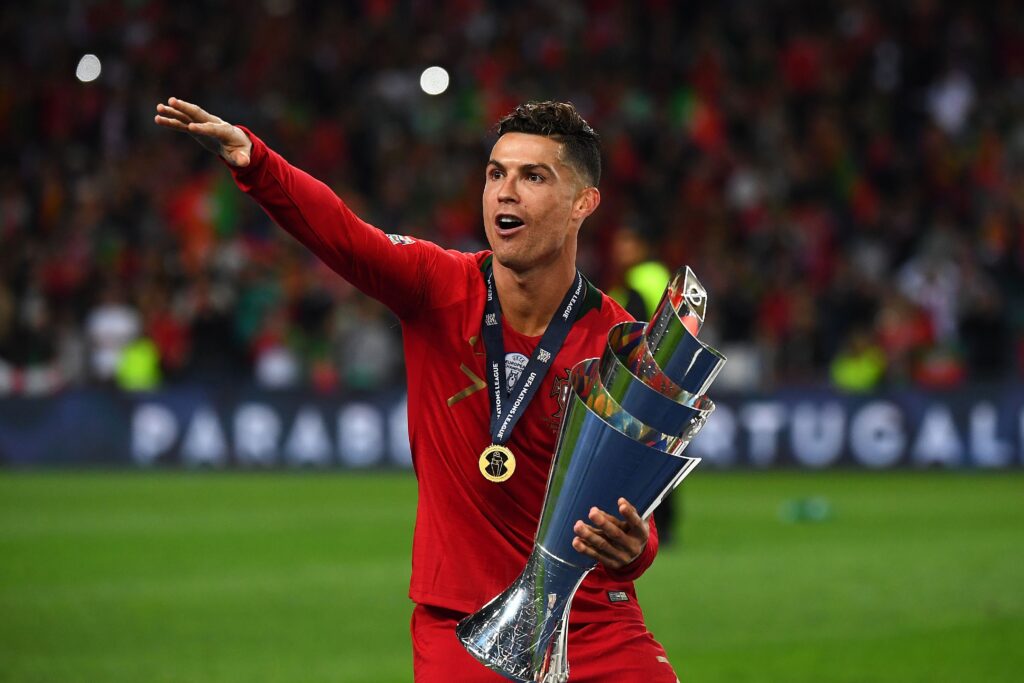 Throughout his legendary career, Cristiano Ronaldo has proven that he has an evergreen drive to overcome all odds, which makes him a role model for all those whose aim is to achieve excellence. Hard work, dedication, and self-belief are the key factors that propel Ronaldo to an immortal status in the world's largest sport!
Don't forget, the five-time Ballon d'Or winner is now the all-time men's highest goalscorer at the international level with 111 goals, surpassing Iranian legend Ali Daei. An absolute legend!