The Highest-Scoring XI In Football History – Each Position Represented
The likes of Cristiano Ronaldo, Pele, and Michel Platini all feature in this legendary highest-scoring XI in football history. Obviously, to score is something every player dreams of as a child, no matter the position they're playing. The thrill of finding the back of the net, bagging the match-winning goal, and beating the best is second to none.
Nowadays, the benchmark for every aspiring goal machine is Cristiano Ronaldo. The 36-year-old recently made headlines for surpassing Pele as the highest goalscorer in football history on 770 career goals.
With this achievement of Cristiano Ronaldo, we have decided to compile a list of the highest-scoring XI in football history according to their positions.
Editor's Picks
VIDEO: Cristiano Ronaldo Gets Robbed Of The Winner Against Serbia In WC Qualifiers
Fernando Santos Claims Referee Apologized For Ronaldo's Disallowed Goal
Ronaldo Sends Pele An Emotional Message After Smashing His Goal-Record
Cristiano Ronaldo Wants Two New Signing At Juventus For Him To Stay
Below is the team of legends!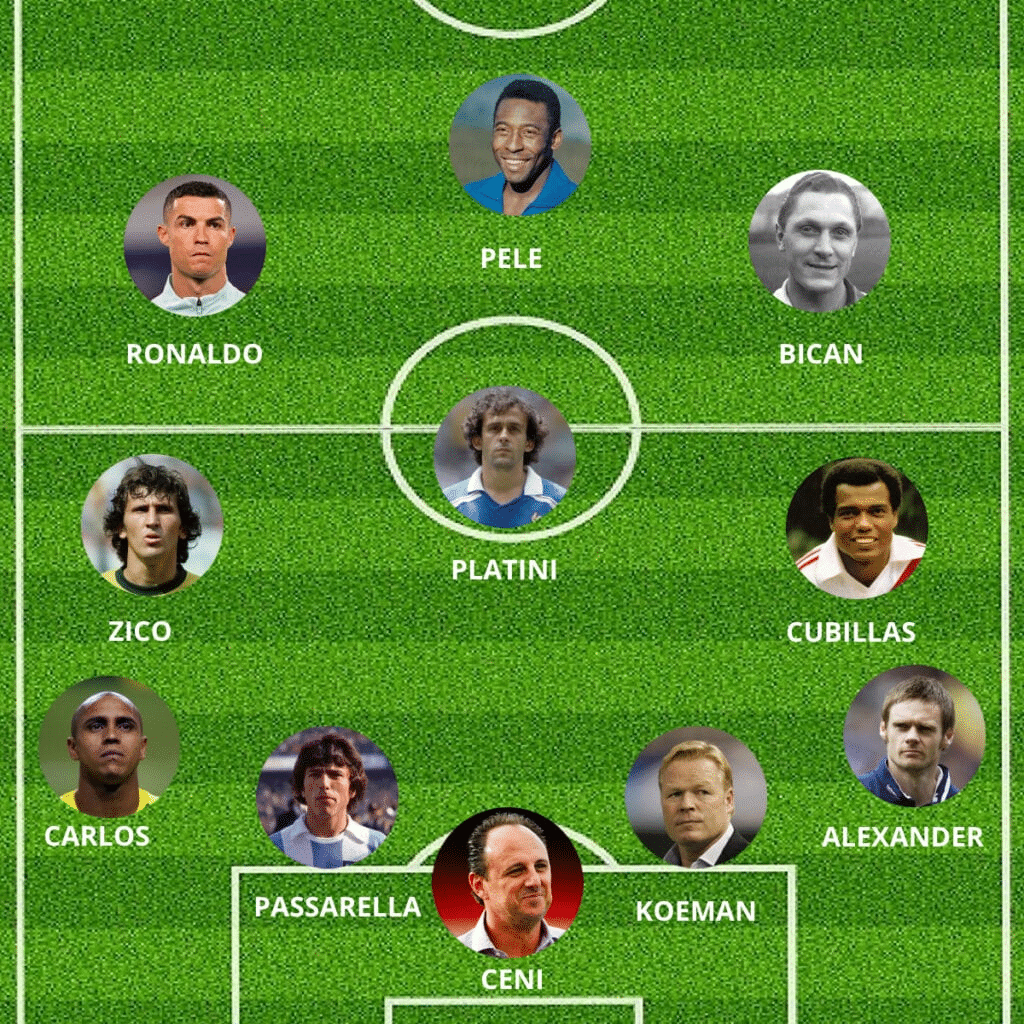 GK: Rogerio Ceni – 131 goals
RB: Graham Alexander – 130 goals
CB: Ronald Koeman – 253 goals
CB: Daniel Passarella – 175 goals
LB: Roberto Carlos – 113 goals
CM: Zico – 476 goals
CM: Michel Platini – 353 goals
CM: Teofilo Cubillas – 340 goals
RW: Josef Bican – 762 goals [as per Marca]
CF: Pele – 767 goals
LW: Cristiano Ronaldo – 770 goals