Cristiano Ronaldo's Charity Involvement By Years – He's So Generous!
Cristiano Ronaldo's charity involvement is second to none among world football stars. The five-time Ballon d'Or winner has been charitable in his entire career, and he is widely known for his generosity and desire to help people.
With his net worth estimated to hit billions very soon by Forbes, Ronaldo has done a great deal of philanthropic work with his wealth.
It was reported that Cristiano Ronaldo's charity involvement clocked approximately €95 million in the year 2019, out of which €30 million came from his salary at Juventus.
Cristiano Ronaldo, who wasn't originally wealthy, carries various diplomatic titles for making donations and providing aid to the helpless people, Goal understands.
Some Of Cristiano Ronaldo's Charity Involvement In His Career
Along with his stellar career, Cristiano Ronaldo has involved himself in numerous charity funds, which rates him as one of the most generous football stars all around the world.
Cristiano Ronaldo's charity involvement first came in 2011 while playing for Real Madrid. The superstar publicly sold his European Golden Boot for £1.3 million and donated all the money for the construction of schools in Gaza.
In December of 2011, again, Cristiano sold his signed shirt for €37,000, and all the money also went to Save the Children. The following year, 2012, Ronaldo became an ambassador for the charity foundation.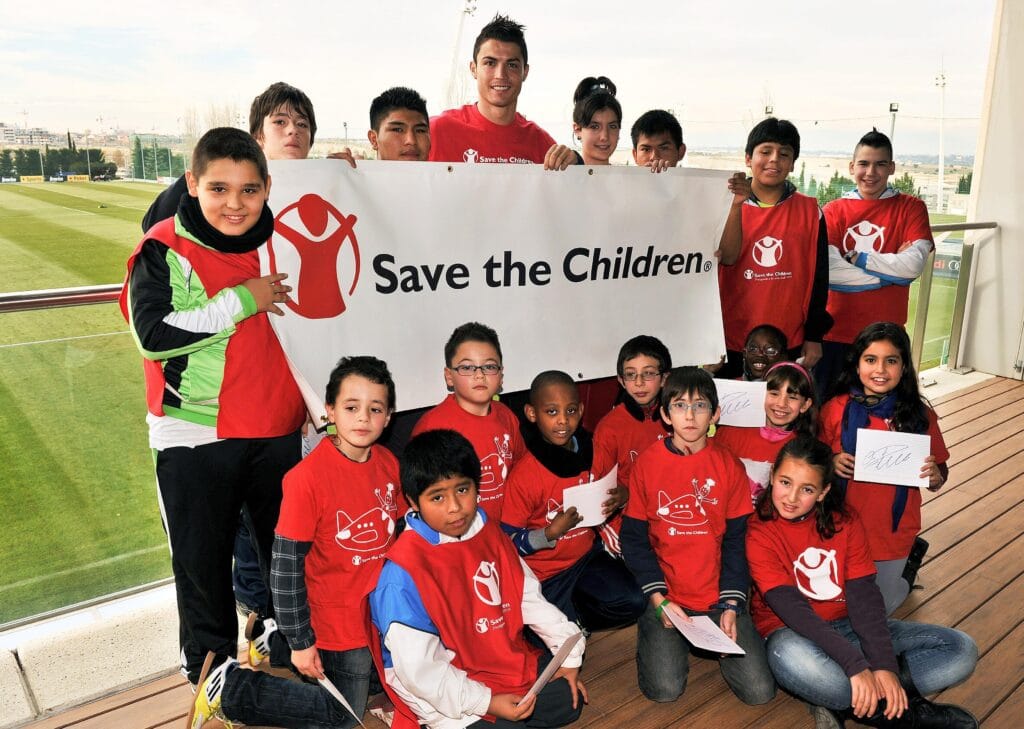 Editor's Picks
Cristiano Ronaldo's Car Collection Is Worth More Than £6 Million
Ronaldo Launches New Fragrance – 'CR7 Game On'
Cristiano Ronaldo to Launch a Chain Of Pestana CR7 Luxury Hotels In Manchester
Ronaldo Celebrates Love For Georgina Rodriguez With a Deluxe Party
After becoming an ambassador for Save the Children in 2012, Ronaldo further became an ambassador for Unicef and World Vision. In 2014, the five-time Ballon d'Or winner divided his winning prize of £450,000 from the Champions League between the three foundations of Save the Children, Unicef, and World Vision.
Also, the former Real Madrid ace contributed his share of money worth €100,000 to the Red Cross for being named in UEFA's Team of the Year.
Following Cristiano Ronaldo's charity involvement as mentioned above, he was ultimately entitled as the most charitable sports star around the world by dosomething.org
Elsewhere, Ronaldo has been fantastic in his generosity. After his mother was treated with breast cancer in a cancer center in Madeira, the Juventus talisman granted £120,000 to the disease control center. He provided further £55,000 to pay for brain surgery for 10-month-old Erik Ortiz Cruz.
Ronaldo, after winning the 2016 Champions League title with Real Madrid, he handed out his €600,000 bonus cheque for good causes. He scored the winning penalty in the shootout.
The following year, the Portuguese goal king auctioned his 2013 Ballon d'Or award to donate £530,000 to the Make-A-Wish Foundation. The foundation helps children with life-threatening issues.
With Cristiano Ronaldo's charity involvement, it proves that the superstar isn't only focused on winning inside the pitch but also putting people who are in need first. Time without numbers, he has shown the world that he can use his wealth for good causes.
What do you have to say about Cristiano Ronaldo's generosity? Slide to our comments section below to share your thoughts with us!