Cristiano Ronaldo Wants Manchester United's Transfer Target to Snub Old Trafford and Join Him at Juventus
Cristiano Ronaldo wants Man Utd's transfer target, Raul Jimenez, to snub Old Trafford move and join him at Juventus instead. As the Bianconeri looks to bolster their attacking force, the five-time Ballon d'Or winner has reportedly given them the green light to sign the Manchester United's transfer target.
It looks apparent that Wolves could be losing a good number of their star players after the club failed to earn a spot for the Champions League or Europa League next season.
The 27-goal striker was the highest scorer for the Nuno Espirito Santo's side across all competitions this term. But his goals weren't enough to lead his team beyond quarter-finals of the Europa League as they crashed out against Sevilla earlier last week.
Meanwhile, with growing interest from a host number of teams from Europe, the Europa League quarter-finals loss to Sevilla could be the attacker's last game for the club.
Juventus are said to be interested in the signature of the 29-year-old Mexican international, who is also closely monitored by Manchester United – Italian publication Gazzetta dello Sport reports.
Situation At Manchester United
Manchester United manager, Ole Gunnar Solskjaer has made his intention of adding firepower to his attack publicly. He admits he wants a new striker at Old Trafford to lessen the goalscoring burden on Anthony Martial's shoulders.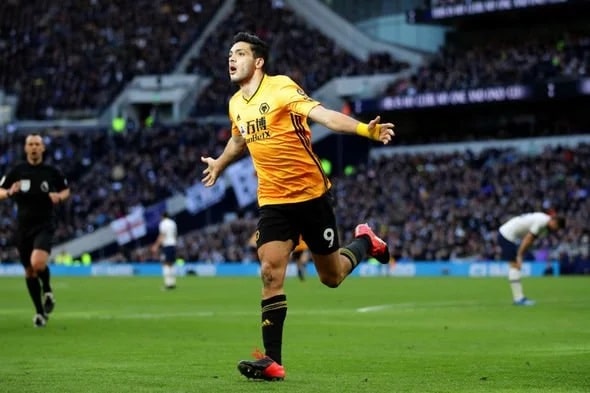 Moreover, the Italian champions are also in the market for more firepower upfront. Hence, they are looking out for someone who can link up well with Cristiano Ronaldo. Raul Jimenez, however, has been identified as that ideal man, Gazzetta dello Sport claims. Although, the Serie A giants may need to ship out some stars of their own to accommodate new additions due to the economic uncertainties surrounding the club caused by the coronavirus pandemic
Editor's Picks:
Barcelona Offers Ronaldo Transfer for a Possible Messi Partnership
Cristiano Ronaldo Links with Transfer Exit as Juve Suffer Financially – PSG Could Be Interested
New Juventus Coach Andrea Pirlo Picked Messi Over Ronaldo 3 Times in the Past
Wolverhampton would value their star player in the region of £90m, which means Juventus would need to balance the transfer with a series of sales.
What's at Stake
Mexican football expert Sergio Dipp has advised his fellow countryman to seek a move away from Wolves now for the good of his career.
"Leave Wolverhampton now," Sergio Dipp wrote in his ESPN column. "The best thing Raul Jimenez can do is a change of scene. The English League has been very good for him, but the team has been too small for him."
Dipp further said Jimenez should have the thirst and desire to compete at the highest level. "He should have a thirst for revenge and a desire to demonstrate at the highest level because in May he will turn 30 and naturally the window will be closing," added Sergio. "So he has to take advantage of the fact that he is coming off the best season of his career."
Could Raul Jimenez be joining Cristiano Ronaldo at Juventus? Or will he opt to transfer to Manchester United still?
You can share your thoughts with us using our comments section below!