3 Times Juventus' New Coach Andrea Pirlo Picked Lionel Messi Over Cristiano Ronaldo
Juventus Legend Andrea Pirlo has been appointed as the new club's head coach following the sack of ex-manager Maurizio Sarri after they crashed out of Champions League football this season. His appointment was greeted with mixed feelings from Juventus faithful all over the world, especially given the fact that Pirlo picked Messi over Ronaldo on numerous occasions in the past.
Despite being one of the club's legends, Pirlo might not be strolling into a cushy job in Turin with one of the most intriguing parts about his appointment going to be his relationship with superstar Cristiano Ronaldo.
Again, Pirlo is undoubtedly hired with the task of guiding the team to Champions League glory, a feat Juve has failed to achieve since 1993. Moreover, Juventus crashed out of the competition prematurely at the hands of Lyon in the round of 16 stages. After the Champions League exit, rumors started circulating that their star player Cristiano Ronaldo wants a transfer to Paris Saint-Germain of France.
The question now will be "will the arrival of Pirlo please Ronaldo and ensure he wants to remain in Turin?" Or the other way round as Pirlo has said on several instances in the past that Lionel Messi is his best player and picked the Barcelona star over his arch-rival and Juventus talisman Cristiano Ronaldo.
Times Pirlo Picked Messi Over Ronaldo In the Past
Here, we highlighted three occasions where new Juventus coach Andrea Pirlo picked Messi over Ronaldo in the past.
1. In a Personal Instagram Post Back in 2015
Back in 2015, the new Juventus coach bumped into Messi at a restaurant; an excited Pirlo made sure he got a picture with the Barcelona forward. Taking to Instagram, the midfield maestro published the photo, captioning it; "A great meeting with the best Leo Messi."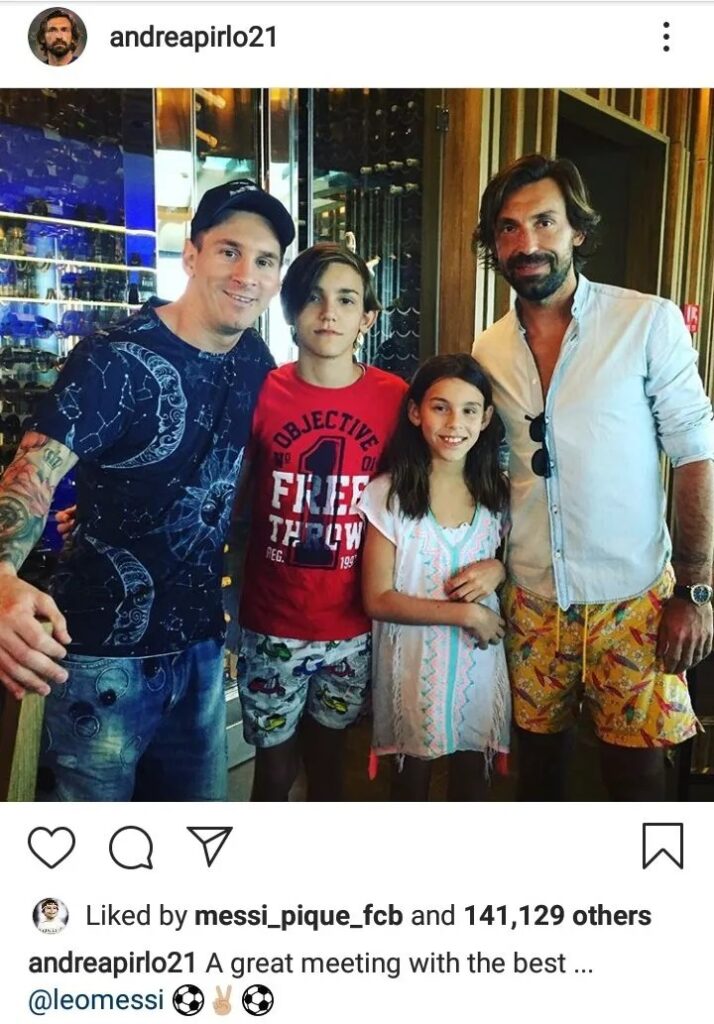 Editor's Picks:
Will Pirlo's appointment as Juventus manager force Ronaldo to leave the club?
Cristiano Ronaldo name Juventus' MVP for the 2019-20 season
Ronaldo breaks Juventus' scoring record for the most goals in a single season
Well, that was just the tip of iceberg, as we'll continue with further instances.
2. Pirlo Picked Messi Over Ronaldo In His All-Time XI
Five years ago, In an interview with Foot Mercato, the Juventus legend was asked to pick his dream XI, and guess what? Andrea Pirlo opted for Leo Messi ahead of Cristiano Ronaldo. He would also go on to call Messi, "one of the most gifted players to ever play the game."
While discussing the Messi, he added: "Has achieved so much, but still I am sure will achieve so much more. I don't need to talk in detail about what he is capable of. Everybody knows he is one of the greatest ever already."
Meanwhile, Ronaldo has no place in his new manager's dream team.
Pirlo's XI: Buffon, Cafu, Maldini, Cannavaro, Lahm, Gattuso, Xavi, Scholes, Kaka, Messi, Inzaghi.
3. Sky Sports Interview In 2018
Again, in 2018, Pirlo organized his farewell match at San Siro. Ahead of the game, Sky Sports asked the Juventus and AC Milan legend to name the best player he has ever played against.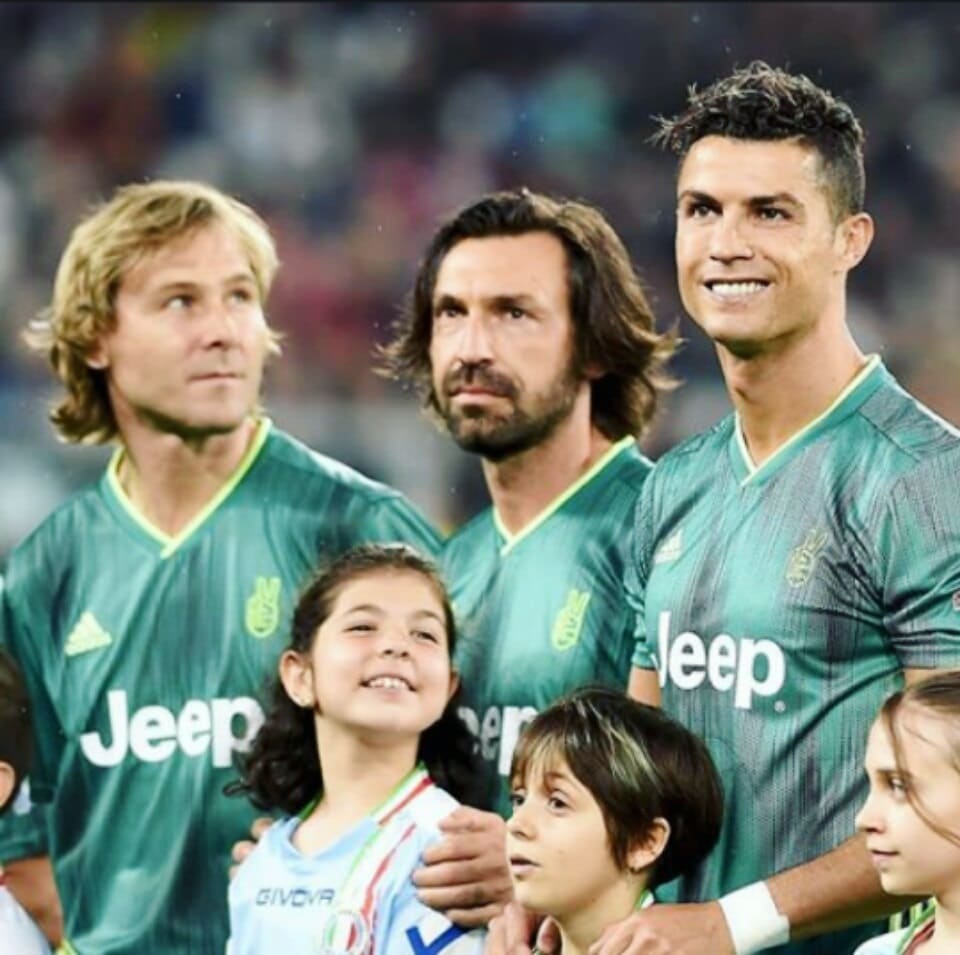 The new Juventus and Ronaldo's coach's answer was short and straight to the point. "Leo Messi," Pirlo snapped without thinking.
And meanwhile, the 41-year-old great has faced off against Ronaldo as well. Both played against each other in the Champions League semi-finals in the 2014-15 season when Cristiano Ronaldo was still playing at the Spain capital with Real Madrid. However, it was the Pirlo-inspired Bianconeri who advanced to the finals but eventually lost to Barcelona, which featured Lionel Messi.
Summary
Let's say Andrea Pirlo never imagine that a day like this would ever come, where he would be appointed to manage a team harboring the Portuguese legend. Thus, the first training session at Juventus could be so awkward…
Now, how do you think Cristiano Ronaldo will feel with Pirlo picking Lionel Messi repeatedly over him? Feel free to tell us in our comments section!