Cristiano Ronaldo Vs Lionel Messi: 5 Talking Points – Who is the Best?
In this our generation, it will be challenging for any football conversation to go on without Cristiano Ronaldo Vs Lionel Messi debate arising. Be it at a viewing or gaming center, in a five-aside pitch game or even among family members and friends, Cristiano Ronaldo Vs Lionel Messi comparison has dominated every football discussions and arguments. Simply because both of them are phenomenal, and whoever is graced to watch them play will have a lot of stories to tell the coming generation.
Moreover, the question of who is better between the Portuguese phenomenon and the Argentine Maestro will always make a subjective analysis, based on our personal preferences. Many football fans all over the world are already obsessed with the GOAT (Great Of All Times) candidates for the past decade and will even persist into the future.
In this Cristiano Ronaldo Vs Lionel Messi comparison, however, we've instead put up objective analysis, strictly on statistics than personal preference. Our five talking points in today's comparison includes;
Career Goals
National Team Goals
Champions League Goals
Free Kick Goals &
Hattrick Goals
Now, let's get started
Cristiano Ronaldo Vs Lionel Messi: Career Goals
When it comes to the total number of goals scored so far in their glittering careers, Ronaldo betters his rival, Messi. However, it should be noted that the Juventus and Portuguese ace benefits from having played two more seasons than his Argentine nemesis thus far. This means that Cristiano has more games to his belt also than Lionel Messi.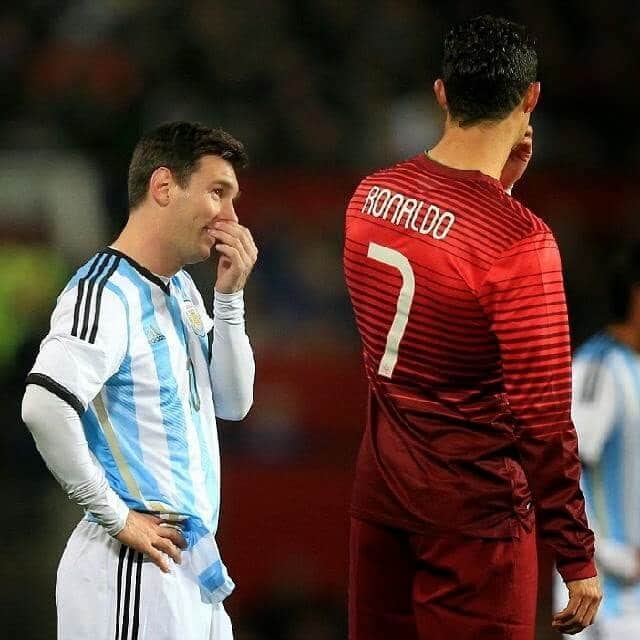 Cristiano Ronaldo has hit a total of 727 goals throughout his career, although Lionel Messi is chasing his rival closely with 698 career goals. While Ronaldo currently has more goals overall, Messi stands a better chance to topple him in the scoring department, with a higher average goal per season.
With age being a serious factor, Ronaldo's seasonal totals have somewhat declined in recent years, while Messi's have remained almost constant.
Cristiano Ronaldo Vs Lionel Messi: Career Goals – 727 : 698
Cristiano Ronaldo Vs Lionel Messi: National Team Goals
One can argue that Ronaldo and Messi have similar records at the international level, but statistically, Cristiano boasts of greater numbers, partly because his senior international debut came two years earlier than Messi's Argentina debut.
Ronaldo is thus far the second-highest goalscorer of all time at an international level, only bettered by Ali Daei's record of 109 international goals. However, with Cristiano Ronaldo already at 99 goals from 164 games and years behind him, he could be looking to break the long-standing international record.
While on the other hand, Lionel Messi is still a long way behind Ronaldo in the aspect as he sits at 70 goals from 138 games for Argentina. Although, Messi, in his own world, is by a distance Argentina's top goalscorer of all time, surpassing Gabriel Batistuta.
Cristiano Ronaldo Vs Lionel Messi: National Team Goals – 99 : 70
Editor's Picks:
Cristiano Ronaldo's 2019/2020 Season Stats – How Did He Perform?
Cristiano Ronaldo Jr Profile & Stats – Youngster More Like His Dad
Ronaldo Breaks Juventus All-Time Scoring Record for a Single Season
Cristiano Ronaldo Vs Lionel Messi: Champions League Goals
In this category, Ronaldo also comes out on tops. The Juventus hitman is the all-time leading goalscorer in the Champions League football, having made his mark in the competition with Manchester United and Real Madrid in the past. He scored a combined total of 120 goals for Manchester United and Real Madrid, before adding another 10 goals in Juventus outfit to bring his overall Champions League tally to 130 goals in 170 games.
However, Lionel Messi isn't that far behind, and the Barcelona superstar even has a fractionally better goal-per-game ration. Thus, gifting the diminutive attacker an excellent chance to overtake his Juventus rival, if he continues to shine for Barcelona in the competition. Messi has an overall of 115 goals in 142 games for Barcelona in the Football's most prized competition.
Cristiano Ronaldo Vs Lionel Messi: Champions League Goals – 130 : 115
Cristiano Ronaldo Vs Lionel Messi: Free-Kick Goals
When it comes to set-pieces, many football fans will bet their lives on Lionel Messi to convert, once it falls within his perimeter. But that is actually because Ronaldo recently had a dip in form while standing over the ball in dead ball situation. The Juventus attacker has only registered one free-kick goal since December of 2017 to date. While Messi has enjoyed more success on dead balls than his rival.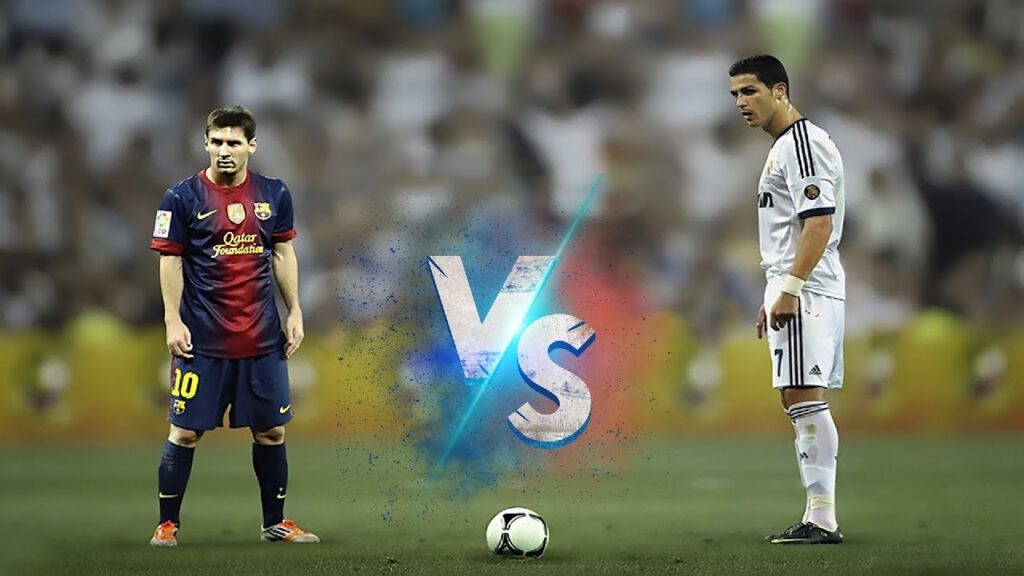 However, when it comes to overall statistics, Cristiano Ronaldo is still leading Lionel Messi, having scored 54 times with a dead ball outside the penalty area and Messi just short of two successes to catch up with him.
Cristiano Ronaldo Vs Lionel Messi: Free-Kick Goals – 54 : 52
Cristiano Ronaldo Vs Lionel Messi: Hattrick Goals
For players like Ronaldo and Messi, hitting the back of the net three times or more in a game is something of the ordinary. Both players have scored close to 1,500 goals across that unforgettable careers and have scored 3+ goals in a game on numerous occasions.
Ronaldo yet again beats his rival to glory in this section of our comparison even though it's with a slight margin. And to think of the fact that Ronaldo has more games than Messi, it means that the Argentina skipper has even more chance of taking up the throne soon. Ronaldo has 56 hattrick goals to his name when compared to Messi's 54, just a tiny margin between the legends.
Cristiano Ronaldo Vs Lionel Messi: Hattrick Goals – 56 : 54
Conclusion
Taking a close look at the comparison above, you will discover that both Ronaldo and Messi have similar records across all the categories. Both have greatly contributed to their teams' success across clubs and country, more than anyone else we have witnessed in this present-day generation.
Moreover, the comparison of the two greatest players of our time would continue to go on and on, with different metrics and opinions put into consideration. But with these our five talking points, Cristiano Ronaldo appears to be a bit ahead of Lionel Messi in stats.
Now, who do you think is the Greatest Of All Times (GOAT) between the two? Feel free to share your thoughts using our comments section below!