Lionel Messi beats Ronaldo's La Liga record on Barcelona exit
Perhaps this is one of the sad news for the Catalans but something plausible is that Lionel Messi beats Ronaldo's La Liga records as he leaves Barcelona.
According to Barca's president; keeping Lionel Messi at Barcelona will put the Club in 50 years of debt and to avoid false hope, it was necessary to let the club's all-time goalscorer leave.
In his word, President Joan Laporta said "I can't make a decision that will affect the club for 50 years."
He added "Leo wanted to stay, so he's not happy, We all wanted him to stay. For him, he has to confront reality. It's a reality that can't be changed and he knows I wish him the best wherever he goes."
It was not easy for Barcelona as they had envisaged this moment to come 2 years ahead. The reality dawned on them when the La Liga fair play rules prohibited the contract because it goes against its regulations.
To douse the tension and panic among the management, players and fans of the Catalans Laporta said "There comes a moment when you need to say 'enough'. You need to analyze rigorously with a cold head and look at the numbers, and in the Spanish league, we have to abide by the rules. We think they could be more flexible, but that's not an excuse, we knew the regulation. We couldn't abide by it because of the inheritance we had."
Lionel Messi Beats Ronaldo's La Liga Record – Stats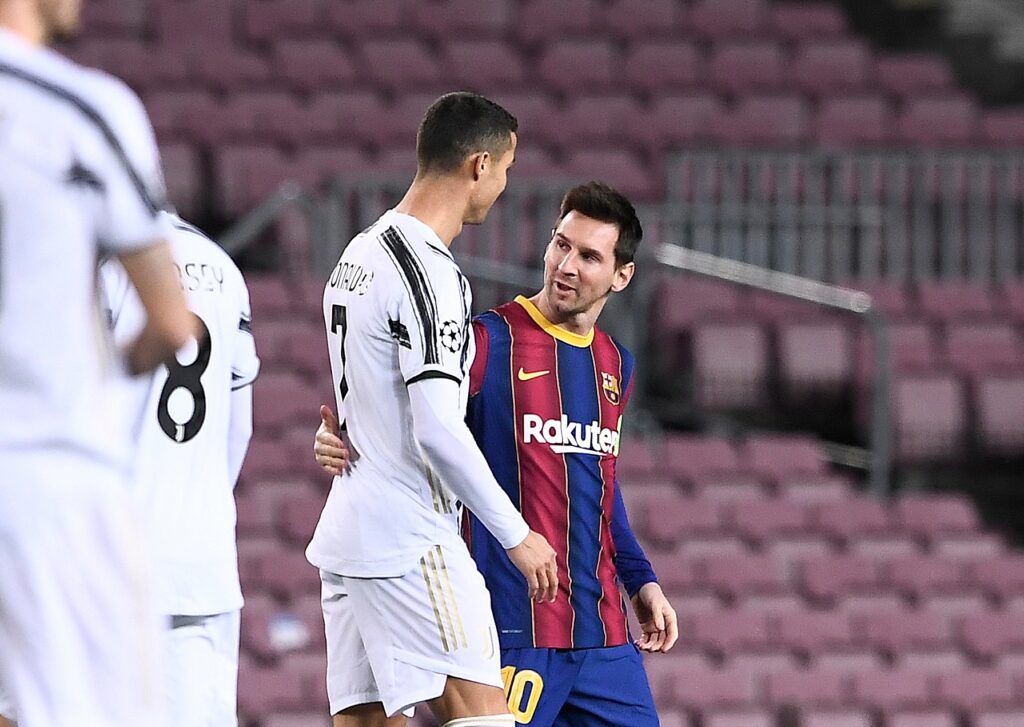 While Cristiano Ronaldo remains the only player who rivaled Lionel Messi's stats in the La Liga he only won two League titles during his time at Santiago Bernabeu against Lionel Messi's 10 League titles.
Messi also leaves Barcelona as the club's all-time goalscorer with a total of 672 goals for the Catalans, the most for any footballer at club level.
Also, Lionel Messi beats Ronaldo's La Liga records on his departure having scored a total of 474 league goals which is about 150 goals above Ronaldo's record of 311 goals.
Despite all rivalry and comparison, Ronaldo's fans send their goodwill messages to Messi and also recount his iconic moment at Barcelona.