What Does Pirlo's Appointment Mean to Ronaldo After Sarri's Mess?
For what is considered another failed campaign for a team like Juventus in European competition, eyebrows have been raised in different angles. Firstly, it has led to relieving ex Juventus manager Maurizio Sarri of his duties. Now the big question is, "what does Pirlo's appointment mean to Ronaldo and the rest of Juventus faithful?"
The announcement of Pirlo's appointment took everyone by surprise given that the club legend was only named the under-23's head coach a few days earlier. Although this is not the first time the club is picking a former club legend with no experience as their number one, having done so before with the appointment of Ciro Ferrara with two games remaining in Juve's 3008/2009 campaign.
However, the gamble didn't pay off well the last time as Ferrara never reached the expectations and was relieved of his duties at the helm in January 2010. Comparing the two appointments, they invariably look similar, although we're not trying to say that Pirlo's appointment will end up like Ferrara's. But placing them side by side; both were 41 years of age at the time of their appointments. Both worked for Sky Italia, and also, they were club legends of other teams. Pirlo, played for AC Milan before joining Juventus in his mid-career while in Ferrara's case, it was Napoli.
To put their similarities to bed, the two teams are two different kinds of Juventus. One was just fresh off promotion to Serie A, and the other has won nine straight Serie A titles, the one inherited by Pirlo. To that effect, it's easy to spot what Pirlo's appointment will mean to every Juventus faithful, including talisman Cristiano Ronaldo – the "Zinedine Zidane esque."
Can Pirlo's Appointment Emulate Zinedine Zidane's Madrid Appointment?
Why Zinedine Zidane's name pop's up in this conversation is not because there are in perfect parallel. Experience wise, Zidane is far more experienced in the back room of the club he took over, having held several appointments prior to his first team hiring at Madrid in January 2016. But just to say less, the two midfield marshals share similar qualities that would benefit Juventus
Zidane and Pirlo are generally considered quiet and thoughtful men, who lead by example on the pitch, and also, who, when they speak, people tend to listen. Both are people of a charismatic personality, the kind that goes beyond their achievements on the pitch. Again, they both worked under and digested the instruction of great managers.
So What Does Pirlo's Appointment Mean to Ronaldo
In this view, just like Zinedine Zidane, Andrea Pirlo is seen as Ronaldo whisperers. When Madrid appointed Zidane in 2016, it was in the belief of harnessing Cristiano Ronaldo's talents following rocky moments under Benitez. It went all the way to pay off, as Madrid with the help of a revived Ronaldo conquered Europe in three successive years under Zinedine Zidane.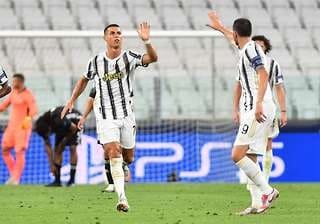 So, the reason behind Pirlo's appointment couldn't be otherwise, with Cristiano still having two years left in his Juve's contract to run. And factoring his cost in those two years to come ($185 million estimates), you'd see why the Bianconeri needs to harness his talents now or never.
Meanwhile, the Portuguese talisman reached his highest mark with Juve this season since joining the club in the summer of 2018. He found the back of the net 37 times in all competitions, becoming Juventus' all-time leading goal scorer in a single season. With Sarri, however, Juventus couldn't find their best chemistry as they yet again fall short in their bid to bring back the European biggest title home.
Can Andrea Pirlo Do Better and Rejuvenate Ronaldo and Juve Team?
Juventus will be hoping that Pirlo commands the attributes of the managers who put his career in track, particularly Carlo Ancelotti. The Italian manager believes that you fit your formation and style of play to the qualities available at your disposal and not vice versa. Comparably, it was what Zidane did after taking over from Benitez in 2016 and took his dispirited team all the way to Champions League glory.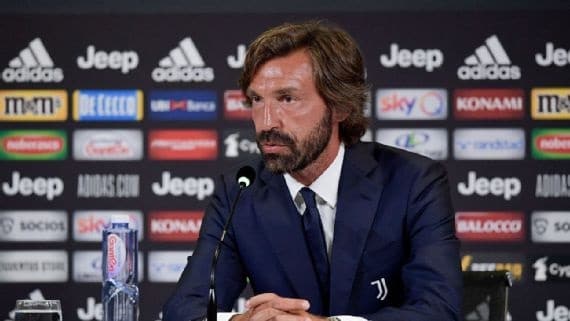 Editor's Pick:
Ronaldo Crowned Juventus' MVP for 2019/2020 Campaign
Juventus Offers Cristiano Ronaldo to Barcelona For a Potential Transfer
Cristiano Ronaldo's 2019/2020 Season Stats – How Did He Perform?
Pirlo's appointment shows the only option that Juve had. The Italian Champions are not the kind to rush into team rebuild, or revolutionizing right now. So considering the financial aspect, it means that Cristiano Ronaldo is still the person they can turn to. Moreover, Pirlo has a lot of stars to work with.
Pirlo's Advantage Over Other More-Accredited Alternatives
There is something that Pirlo has that made him a natural choice for the Juventus board, and this thing should be a driving factor for him. Everyone could see how Juventus fans greeted Sarri; with Pirlo, it would certainly not be the same. As a club who have long yearned for Champions League glory, and having won the league title for nine successive seasons, it will be understandable if they sacrifice one season for growth and maybe take a shot at Champions League yet again.
Again, if managers of Pochettino or even an Inzaghi were to be appointed, they would surely demand investment in the team and could possibly create diversions in the dressing room. Recall that Sarri even wanted to offload Paulo Dybala. But Pirlo, in his first appointment, would not want to do that. Probably, he must have been told everything that happens behind the scene, and he accepted.
Pirlo could make a good manager and could not. But there's always a plan B, giving that Zinedine Zidane's contract with Real Madrid expires in 2021. However, in all counts, there are so many blocks, inherited craps, and other factors to judge him fairly, at least in this first campaign.
In our comment section comment in your opinion how Pirlo's appointment would affect Ronaldo and Juventus as a team!