Cristiano Ronaldo and Pirlo Pictured Together for the First Time As Juve Begin Training Ahead of the New Campaign
Cristiano Ronaldo and Pirlo were seen together for the first time since the legend was appointed Juventus manager. The 2020-21 campaign is set to resume on September 19 and the Bianconeri have no time to waste than to get down to business as usual.
Andrea Pirlo, who is preparing for his first season at the helm after replacing Maurizio Sarri was getting to know his squad at the training ground on Monday morning.
The former Juventus midfielder was the first to arrive at J Medical, leading by example before his players started to pull up.
On arrival, Cristiano Ronaldo put his thumb up to the camera as he posed for a photoshoot with his new boss.
Meanwhile, the five-time Ballon d'Or is back to the team after spending his short break with the family on his luxury yacht.
Ronaldo enjoyed a luxury cruise around the Med with his gleaming girlfriend Georgina Rodriguez and their family.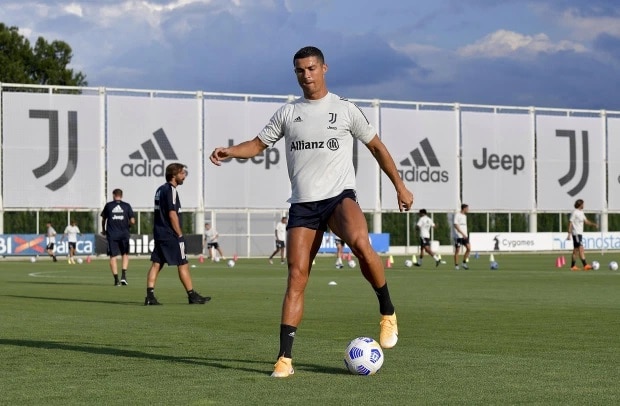 The Portugal international has recently been linked with transfer rumors following their disappointing exit from the Champions League last season.
He contributed a total of 37 goals in 46 games for Juventus last term, helping the team to retain their Serie A title becoming Juventus' highest goal scorer in a single season in the process.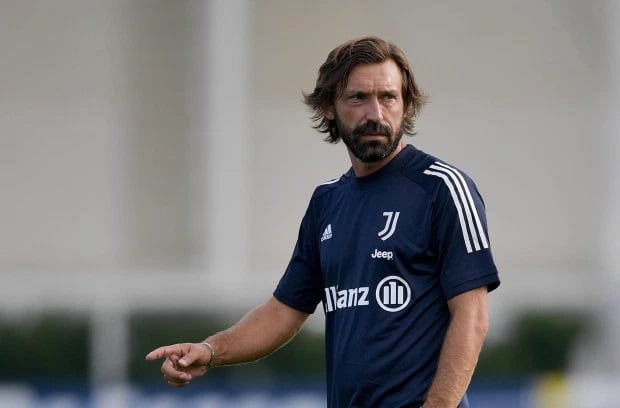 Barcelona and Paris Saint-Germain were tipped to lure him away from Turin, but with the pandemic affecting most times, it will be difficult for any club to afford his wages. Thus the all-time Champions League highest goal scorer is set to stay with the Bianconeri.
Cristiano Ronaldo, however, is believed to have called for Juve to make a move for former Real Madrid team-mate Karim Benzema.
Moreover, Pirlo is reportedly plotting a huge summer overhaul with ten-man shortlist drawn by the new boss.
After the first day's training session, Juventus shared a short video of their new manager to Instagram.
Editor's Picks
What Does Pirlo's Appointment Mean For Ronaldo at Juventus?
Andrea Pirlo Picked Messi 3 Times Over Ronaldo In the Past
Juventus Confirms Andrea Pirlo's Coaching Staff
Speaking to the camera, Andrea Prilo said: "Hi everyone, the first day went great."
"We've gotten off to a good start, so we hope that things will get even better," he added. "A hug to all of you, bye guys."
Cristiano Ronaldo and Pirlo are expected to form a bond at Juventus as the new boss will look to build the team around his influential hitman.
Former Juventus and Italy manager, Marcello Lippi is also encouraging Pirlo to emulate Zinedine Zidane at Real Madrid in managing Ronaldo on level terms.
Do you guys think Cristiano Ronaldo and Pirlo can lead Juventus club to a Champions League glory? Leave your thoughts with us via our comments section below!