'Bottle-Job' – Cristiano Ronaldo Fans Mock Lionel Messi's Barcelona U-Turn On Social Media
"Bottle-job" – Cristiano Ronaldo fans lay into Lionel Messi following his shock decision to stay in Barcelona
Right now, Barcelona and Messi fans are celebrating their best moment of the summer so far following the news that their record goalscorer will be staying at the club at least one more year. But for Cristiano Ronaldo fans, the Argentine's u-turn was no great shock at all
On Friday evening, Lionel Messi shocked the world yet again as he announced that he would stay in Barcelona after all, despite his attempts to walk away from the club this summer as a free agent.
In an interview with Goal in Catalonia, Messi pulled the shocker by confirming his decision to stay. While on the interview, the Argentine explained that his reluctance to take Barcelona to court over their refusal to make his contract void, on top of the fact nobody would pay his €700m release clause, convinced him to stay back for at least one more season.
"I am going to continue in the club because the president told me that the only way to leave was to pay the €700 million (£624m/$823m) clause and that this is impossible," Messi explained.
"There was another way, and it was to go to trial."
However, the 33-year-old, who has played all his professional football at Camp Nou, pledged his loyalty to the club and vowed never to go to court with the club of his life.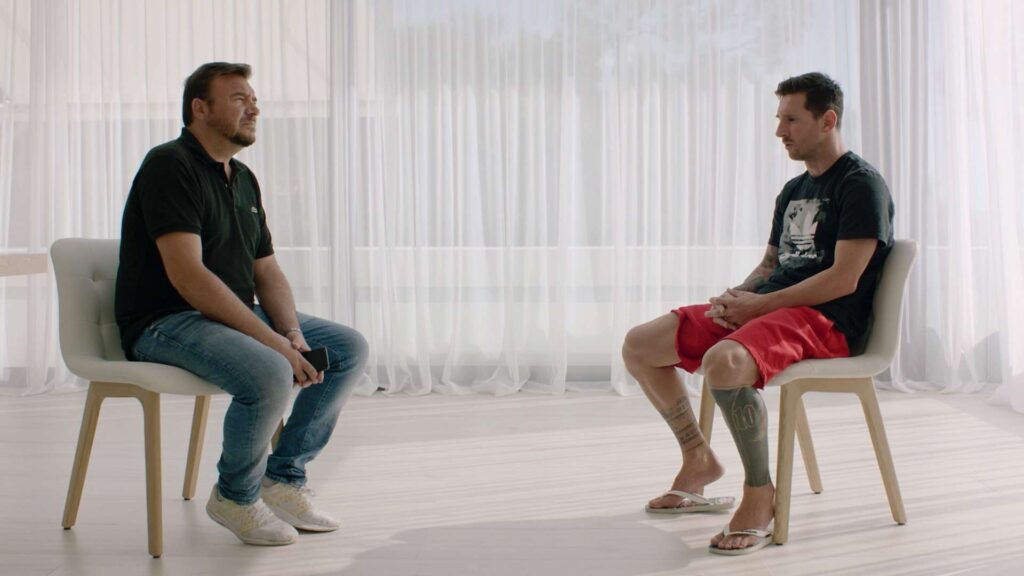 "I would never go to court against Barca because it is the club that I love, which gave me everything since I arrived," he insisted.
"It is the club of my life, I have made my life here. Barca gave me everything and I gave it everything. I know that it never crossed my mind to take Barca to court."
Thus, the decision leaves the big question on whether Lionel Messi can actually perform in the English Premier League, or any league outside La Liga unknown.
Editor's Picks
Lionel Messi Lacks Leadership Qualities – Ronaldo Cannot Do this as a Captain
Cristiano Ronaldo Vs Lionel Messi – Who Is the Goat
UEFA Champions League Team Of the Season: No Ronaldo or Messi As Bayern Players Dominate
PES 2021 Season Update: Ronaldo, Messi, Rashford, and Davies Stars
However, for Cristiano Ronaldo fans, Messi's Barcelona u-turn proves their point as their took to social media to react.
The word "Bottle Job" has been used by most of the Cristiano Ronaldo fans who mocked the Barcelona superstar, including popular analyst Piers Morgan, who retweeted BBC Sports' reports about Messi staying at Barcelona, captioning it Bottle-Job.
One fan wrote, "Can't believe anybody actually thought Messi would leave Barca… bottle job," to another adding, "Messi pure bottle job. Got nothing on big Ron." A third read, "Shock the absolute bottle job. #Messi," and many more.
Here are some of the reactions from Cristiano Ronaldo fans after hearing Lionel Messi's decision to stay in Barcelona.
Do you think Lionel Messi can perform at the top level outside La Liga? Share your thoughts with us via our comments section below!