Cristiano Ronaldo To Open an 11-Story Luxury Hotel Of €30m In Manchester
Cristiano Ronaldo is set to expand his line of Pestana CR7 luxury hotels, this time he is thinking of establishing one in Manchester.
When it comes to where Ronaldo's fame first start, it is natural that Manchester comes to mind, as it was at Manchester United that Cristiano was given the platform to announce himself to the world.
Not only that but also the iconic number 7 was associated with the superstar for the first time at United, where Sir Alex Ferguson paid a big impact to make sure that Ronaldo gets whatever he wants.
With those early opportunities, Cristiano Ronaldo elevated his career as a football player and also as a brand. Both have earned the five-time Ballon d'Or winner the superstar status that he controls today.
Cristiano Ronaldo is a name that commands power and the superstar has taken the advantage of his run in running many successful businesses, including a chain of Pestana CR7 luxury hotels.
Pestana CR7 Luxury Hotels In the Past
Pestana is a Portuguese leisure and tourism company. Cristiano had teamed up with the company to establish hotels in his home town Madeira, Lisbon, Madrid, New York, Marrakesh, and Paris in the past. Now the Juventus and Portugal superstar is making plans to launch another branch in Manchester.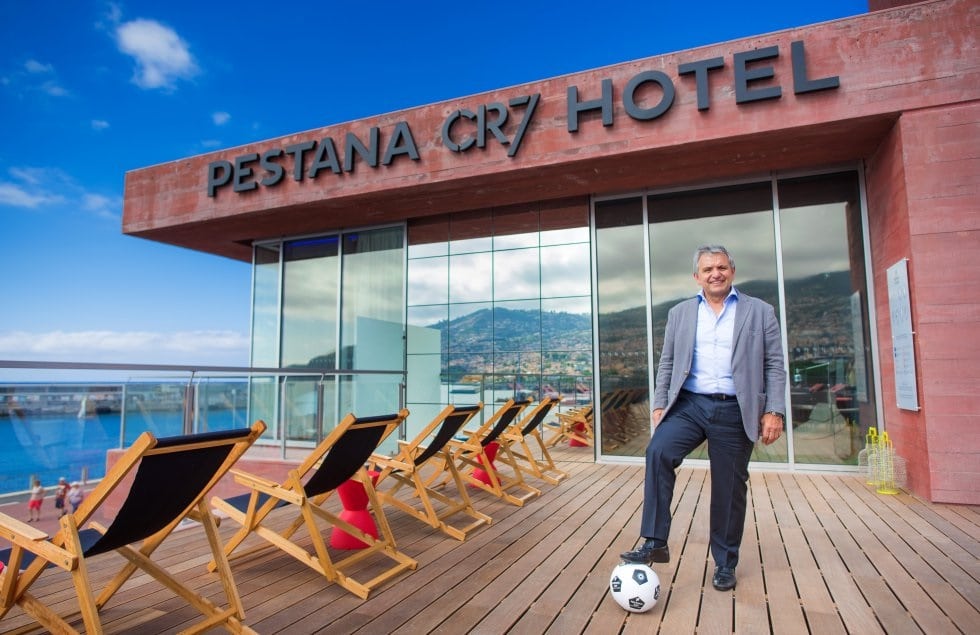 The "CR7 Pestana" will be due to open in Manchester in 2023 and will feature an 11-story tower housing 151-bedrooms, a ground floor bar and cafe, a basement gym, and roof terrace and will overlook Manchester's Piccadilly Gardens.
Editor's Picks
Cristiano Ronaldo's Net Worth According to Forbes Valuation
Who Is Fabio Paim? – Ronaldo Said He Had Talents More than Him
Cristiano Ronaldo: A Journney that Defines Greatness
Download 8 Best Cristiano Ronaldo HD Wallpapers for Free
Meanwhile, the cost of the project, subject to permission from the Manchester council, is estimated to be €30 million (£27m).
In a statement by the hotel group, they reiterated that it's appropriate to launch a hotel in Manchester due to the value of the city in the industrial revolution and for the fact that Ronaldo's career kick-started from there.
"It couldn't be more appropriate – after all, this is the city where Cristiano Ronaldo started his international career in Man United back in 2003 and where he first used number 7," announced the hotel group, according to Daily Mail.
"Besides football, Manchester is known by the music scene, the birthplace of the industrial revolution, and one of the largest Chinese communities in Europe."
For us, that is greatness! What about you? Let's hear your thoughts when you share them via our comments section below!