8 Best Cristiano Ronaldo HD Wallpapers 2020 – Free Download
Cristiano Ronaldo is considered one of the greatest footballers to have ever graced the game. He is also one of the most famous athletes in modern times. Cristiano, widely known as CR7, is armed with amazing football skills that have made almost every football fan to fall in love with his displays on the pitch. Cristiano Ronaldo HD wallpapers are also one of the most sorts after among football fans.
Thus, in this article, we've put together a collection of 10 Best Cristiano Ronaldo HD wallpapers and backgrounds available for downloads for free. We made sure to provide you with the best of Cristiano Ronaldo HD images you can use as a background or home screen for your smartphone or computer.
Best Cristiano Ronaldo HD Wallpapers for your Smartphone and Computer
In case you are were not aware, Cristiano Ronaldo has been named the most marketable football player in the world by international sports market research company Repucom in May 2014. So it's good to see why he's so adorable both on and off the pitch. Below are the best Cristiano Ronaldo HD wallpapers your device shouldn't be missing, especially for his fans
1. CR7's Career Summary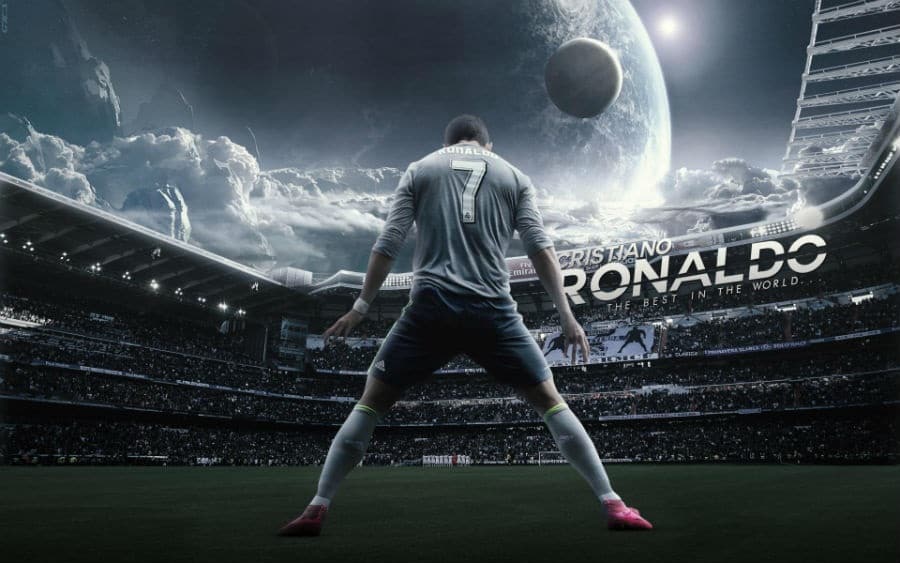 Cristiano dos Santos Aveiro Ronaldo is famously known and addressed as just CR7 (nickname). He is widely regarded as the best football player in the world today and one of the greatest football players of all-time. Ronaldo, who plays for the Italian giants Juventus is also the Portuguese team captain.
When he was 15 years of age, Ronaldo faced the challenge of quitting football with a racing heart problem. However, the superstar would undergo an operation where the laser was used to cauterize the area of his heart that was causing the heart problem. Since then, CR7 had successfully been active in the game till today, aged 35.
2. Ronaldo's Childhood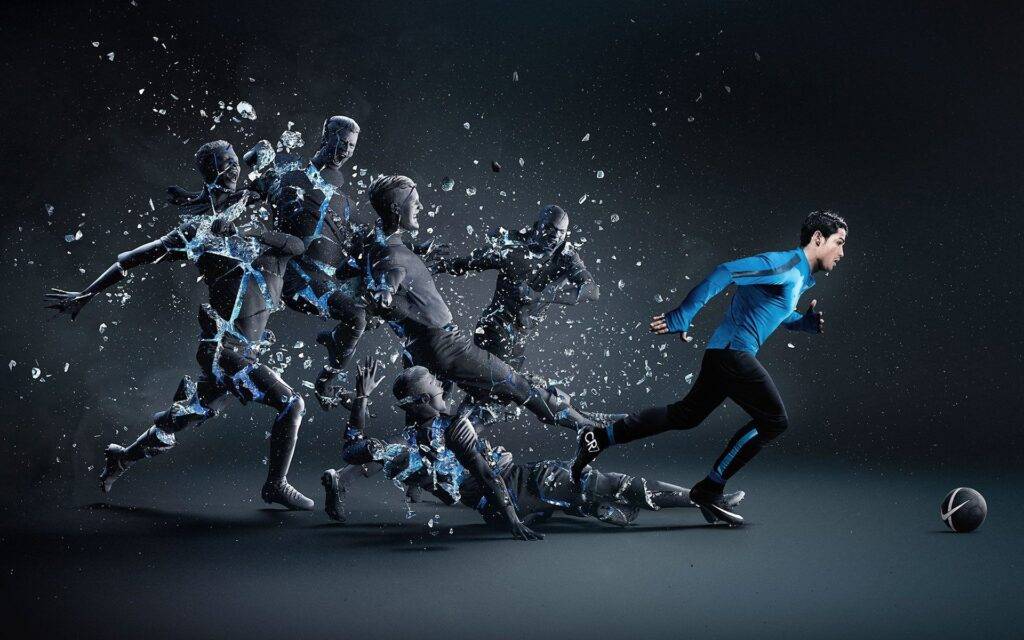 Cristiano Ronaldo was born on February 5, 1985. Ronaldo, who is the youngest child of Maria Dolores dos Santos Aveiro and late Jose Dinis Aveiro grew up in a neighborhood of Funchal called Santo Antonio, Madeira. Cristiano was named after the then U.S. President Ronald Reagan. His mother was just a cook, while his father Aveiro worked as a municipal gardener.
Ronaldo's father Jose Dinis chose to give tribute to Ronald Reagan by naming Ronaldo after him because Reagan was his favorite actor. Cristiano Ronaldo is blessed with two elder sisters, Elma and Liliana Catia, likewise, an elder brother, Hugo. Cristiano was not living in abundance in his early stages as a kid, sharing one room with his siblings.
3. Youth Career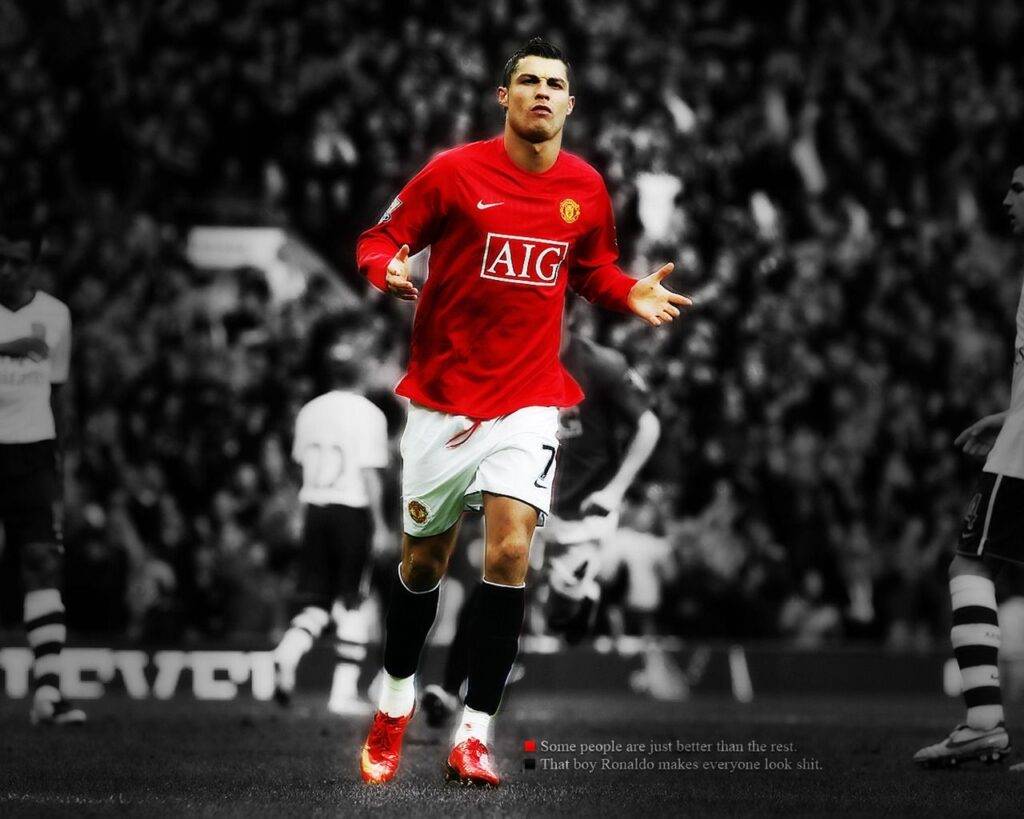 Cristiano Ronaldo began his illustrious career at the age of eight. His father served as a kit man to an amateur team Andorinha where he started his career. Ronaldo would go on to spend two years with Andorinha before moving to local club C.D. Nacional. A talented young Cristiano earned an invitation to a three-day trial with Portuguese giants Sporting CP in 1997 following a title-winning campaign with C.D. Nacional. After an impressive display, Ronaldo was reportedly signed by Sporting CP for an undisclosed fee.
CR7 caught the attention of a host of clubs in Europe after shinning for the Sporting side, particularly the then Manchester United's manager, Sir Alex Ferguson. In the summer of 2003, Ferguson signed Ronaldo to Manchester for a reported fee of £12.2 million (€15 million).
4. Cristiano Ronaldo Club Career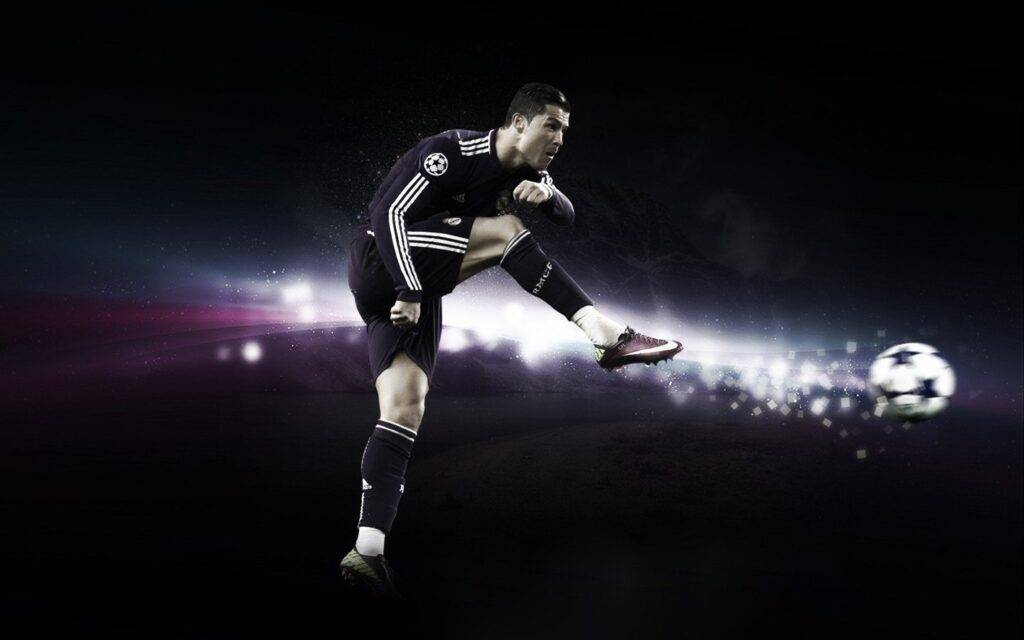 Ronaldo spent six years with Manchester United (2003 to 2009), scoring 84 goals in 196 appearances for the English side. Cristiano, who won his first Ballon d'Or at Manchester in 2008 later transferred to Real Madrid in the summer of 2009 for a fee of £80 million (€94 million/$132 million), becoming the most expensive footballer at that time.
In the 2013-2014 season, Cristiano Ronaldo broke the record for the most goals scored in a single UEFA Champions League season with 17 goals. That year, he was also voted the greatest goal scorer to play in the UEFA Champions League. He was also the first player to ever score against every team in a single season in La Liga.
The summer of 2018 saw Ronaldo switch sides once again, signing for the Italian giants Juventus for a fee worth £90 million (€100 million).
5. Ronaldo at International Level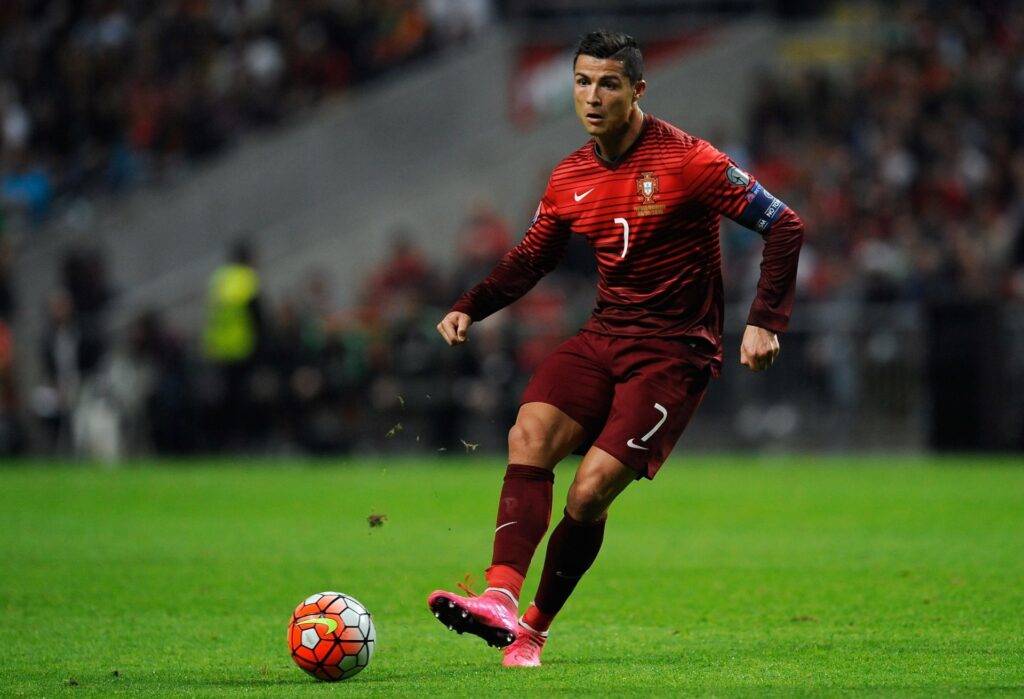 Cristiano Ronaldo in August 2003 made his Portugal debut at the age of 18. Since his debut till date, Ronaldo has scored 99 goals for his countryside in 164 games. The national team's captain has historically represented his country in their last eight major tournaments, including four FIFA World Cups (2006, 2010, 2014, and 2018), and four UEFA European Championship (2004, 2008, 2012, and 2016). He would go on to lead his nation to Euro 2016 glory.
Ronaldo, who scored his first international goal against Greece in the opening game of Euro 2004 is now the highest international goal scorer among the active players and short of 10 goals to equal the record for the most international goals.
6. Awards And Accolades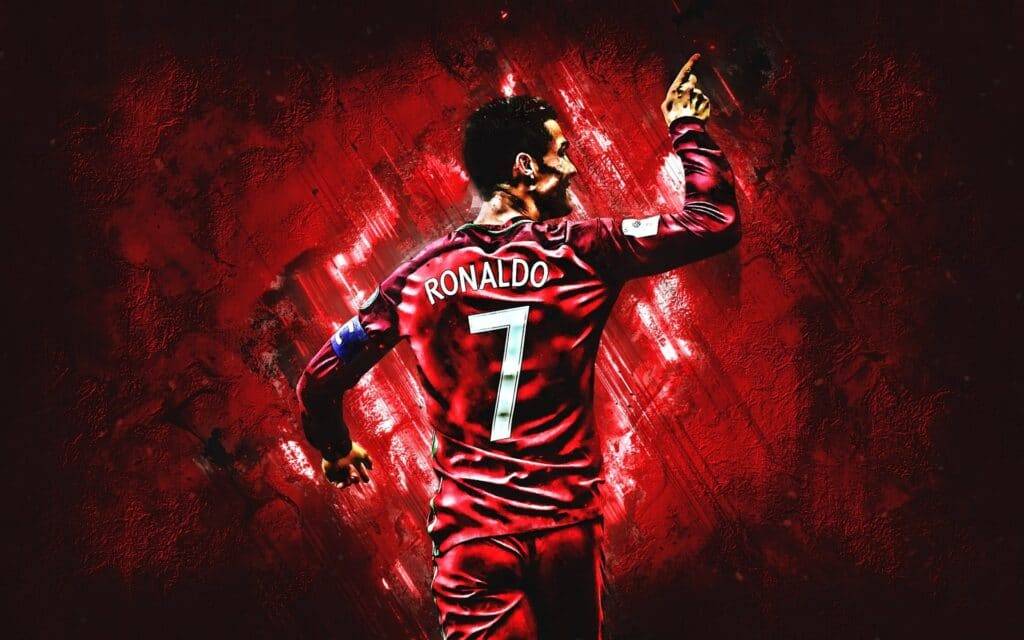 Ronaldo's football career is being decorated with honors. The superstar won his first major trophy at the FA Cup in 2004. In 2007, Ronaldo became the first player in England to win all four main PFA and FWA awards. The following year, 2008, he won three out of the four. His glittering career has adored him with FIFA World Player of the Year, FIFPro Player of the Year, World Soccer Player of the Year, and the Onze d'Or.
At the age of 23, Ronaldo won his first Ballon d'Or and FIFA World Player of the Year awards. In 2009, he became the inaugural winner of the FIFA Puskas Award for the Best Goal of the Year. Since winning his first Ballon d'Or in 2008, Cristiano Ronaldo had gone to win the award on four more occasions (2013, 2014, 2016, and 2017).
In Ronaldo's trophy cabinet includes three Premier League titles, five UEFA Champions League trophies, two La Ligas, one English FA Cup, two Football League Cups, two UEFA Super Cups, two Copa del Reys, one FA Community Shield, two Supercopa de Espana, and four FIFA Club World Cups, won across his stay with Manchester United and Real Madrid.
Since his move to Juventus, he has won two Scudetto and one Supercoppa Italiana. He also won the UEFA European Championship and UEFA Nations League with Portugal.
7. Cristiano Ronaldo's Personal Life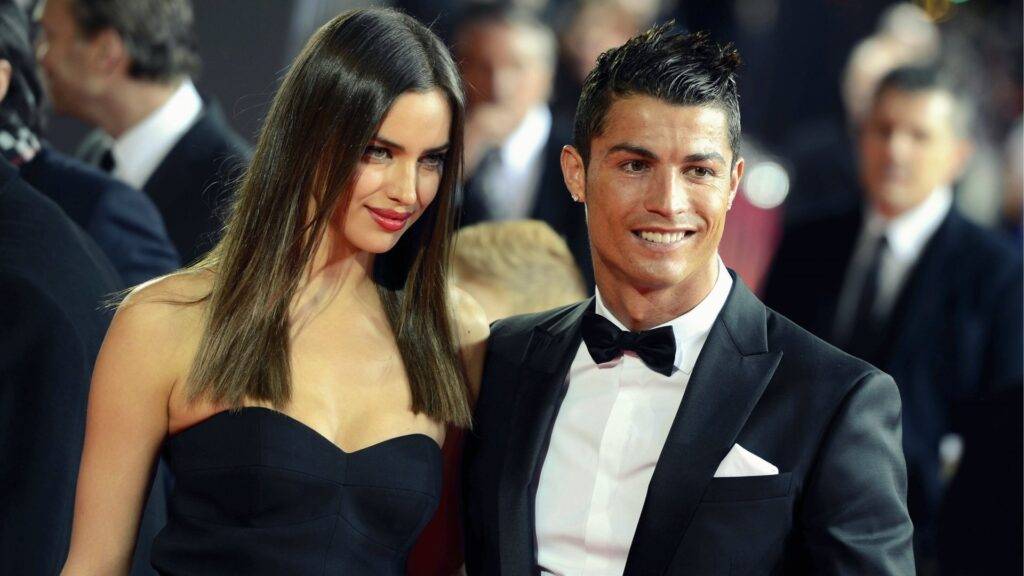 As famous as he is, it will be quite difficult to live a low key life. The superstar is seen as an outgoing person with a generous heart. Previously, Cristiano Ronaldo had dated two English models, Gemma Atkinson and Alice Goodwin. After then, he met with Russian model Irina Shayk through their Armani Exchange campaigns and dated the model from 2010 to 2015. Currently, Ronaldo is in a relationship with Georgina Rodriguez, who became his first girlfriend to bear him a child.
Cristiano Ronaldo became a father on June 17, 2020 following the birth of his son Cristiano Ronaldo Jr. Junior was born in the United States and was named Cristiano, but also nicknamed Cristianinho, by his family. Ronaldo never revealed the identity of his son Cristiano Ronaldo Jr's mother publicly.
Today, Ronaldo has four kids (Cristiano Ronaldo Jr, Alana Martina, Eva Maria, and Mateo Ronaldo).
8. Ronaldo Is a Social Media Figure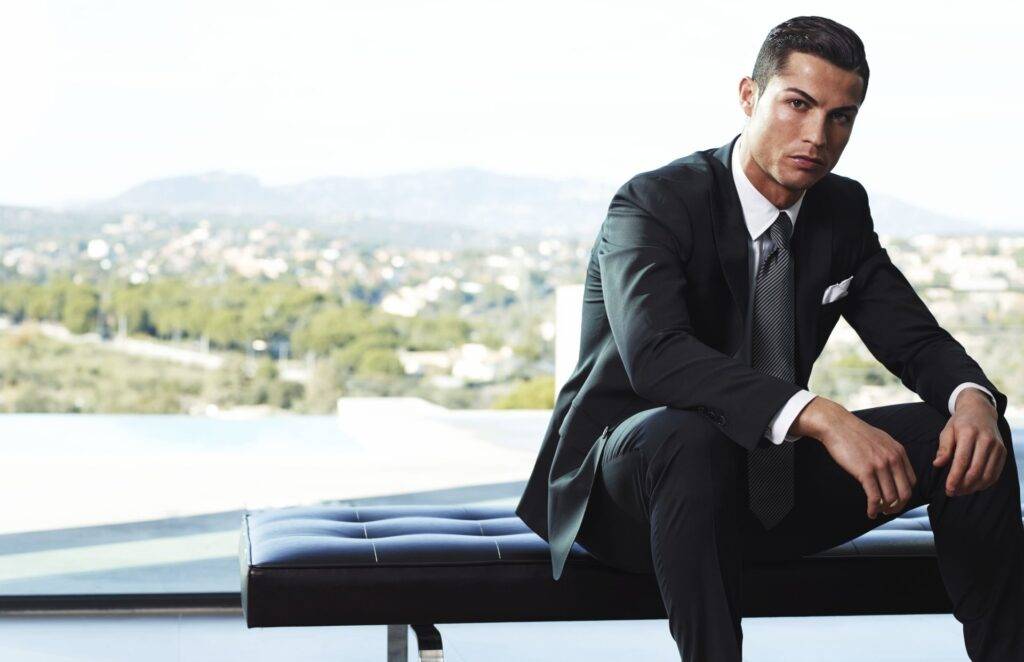 As far back as in 2010, Ronaldo became the first athlete to reach 50 million followers on Facebook. He followed that up in 2014 to become the first athlete and the second celebrity to hit 100 million followers on Facebook. He had been ranked 5th highest social rank in the world by Forbes in 2012.
In September 2011, Castrol released a television film named "Ronaldo: Tested to the Limit." Earlier this year, Ronaldo became the first athlete to gain 200 million followers on Instagram.
The five-time Ballon d'Or winner is such a social figure that his followers would always love to be served with the latest and best Cristiano Ronaldo HD wallpapers.
I hope you found the Cristiano Ronaldo HD wallpapers you were looking for? Feel free to let us know using our comments section below!