Is Cristiano Ronaldo's Wife Georgina Rodriguez?
For what seems to be love at first sight, Cristiano Ronaldo and Georgina Rodriguez has been in a romantic relationship for over three years now. The lovebirds are yet to tie the nuptial knots, but rumors claim that they are engaged.
Recently, the stunning model and mother of Cristiano Ronaldo's fourth child and second daughter have been spotted wearing an expensive engagement ring. That explains why many refer to her as Cristiano Ronaldo's Wife.
Perhaps there's been a secret wedding that no one knows, for all we know so far, Georgina Rodriguez has been part of the family for quite a while now and she is getting along with Cristiano Ronaldo Jr., the twins (Eva and Mateo) and her own daughter Alana Martina.
While speaking in an interview with glossy Spanish Magazine Hola! in February last year, Georgina revealed that she would love to be the wife of the world's famous football star but debunked the rumor that they were already engaged.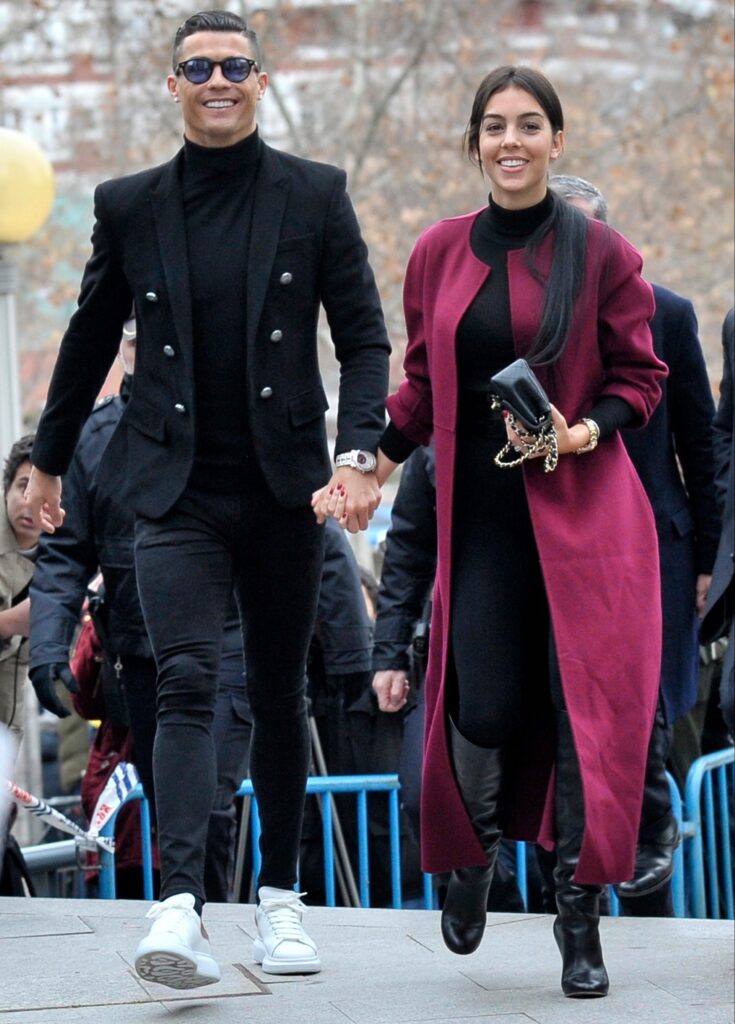 Cristiano Ronaldo and Georgina Rodriguez have built a relationship that translates very well into a happy home. An excerpt from one of her interviews, she explained her typical daily activities – which is basically taking care of the children and the home.
In her word "Home is where my family is. The place where I am happiest is my home, with my children and partner; Our house is our refuge, our temple built with so much love."
Who is the mother of Cristiano Ronaldo's Children?
We can only say or regard Georgina Rodriguez as the stepmother of Ronaldo's older three children (Cristiano Ronaldo Jr., Eva Maria Dos Santos, and Mateo Ronaldo) and the mother of Alana Martina dos Santos Aveiro which she had with the football star late in July 2017.
Ronaldo's oldest son known as Cristianinho or Cristiano Jr. was born in 2010 while the football star was still dating Irina Shayk. As a mutual agreement, the identity of the mother of his first child is unknown and he made it clear in an open statement.
"It is with great joy and emotion that I inform I have recently become a father to a baby boy. As agreed with the baby's mother, who prefers to have her identity kept confidential, my son will be under my exclusive guardianship."
Editorial's Pick:
Cristiano Ronaldo Breaks Juventus All-Time Scoring Record
Cristiano Ronaldo's Net Worth In 2020
As for the twins, Eva and Mateo, they arrived in June 2017 via surrogate. Cristiano Ronaldo had chosen a surrogate mother for his twins with reasons best known to him and he would not make this public. However, just a month later he confirmed that his fiancee Georgina Rodriguez was pregnant with his fourth child, and in July 2017 Alana Martinez arrived.
This implies that Georgina remains the only woman after Ronaldo's heart that has had a baby and things are just falling in place for the entangled lovers.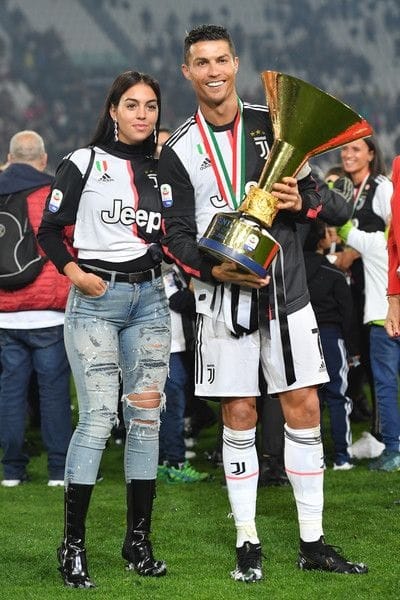 An excerpt from an interview, Ronaldo said "Being a father and seeing my family grow is, without doubt, the greatest privilege I've had. Spending time with them, being by their side, smiling, and laughing with them. They've brought a lot of happiness and joy to my life."
So Is Cristiano Ronaldo's Wife Georgina Rodriguez?
A diamond carter ring is worth about $787,608 which is about £615,000 and that can be found on Georgina's engagement finger and there are claims that the Spanish model had been spotted trying on some wedding dresses.
In the heart of the duo, the family is very important and just as speculated that Ronaldo is going to build a family of seven children with Georgina, they have been particularly showing signs that their love has come to stay and they will be saying "I do" shortly.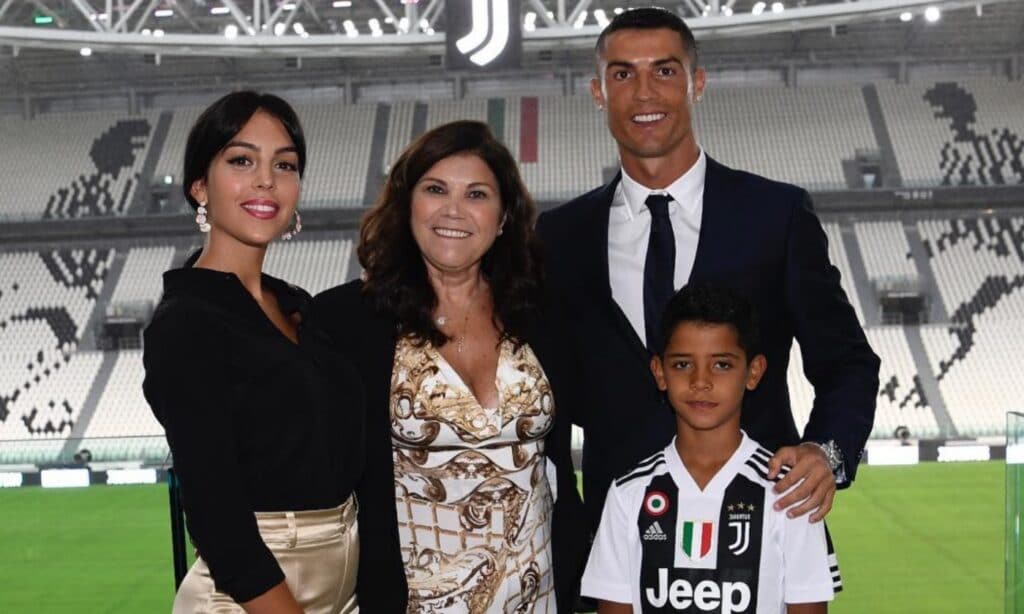 And Ronaldo's mother is not keeping it down, "She is the mother of my granddaughter, she is a future daughter-in-law. She's not my daughter-in-law yet… She's a very calm person" said Maria Dolores dos Santos Aveiro, Ronaldo's mother