Cristiano Ronaldo Net Worth In 2020 According to Forbes Valuation
Cristiano Ronaldo net worth, salary, and sources of wealth for 2020 are analyzed and you can get to discover what the most followed athlete on social media is earning yearly. Despite taking a pay cut in 2018 to join Juventus after a successful nine years spell with Real Madrid, the Portuguese superstar is still banking a whopping amount of money.
Ronaldo, born on Feb. 5, 1985, is 35 years of age but still does incredible things in the field of play. Currently playing for the Italia giant Juventus, Cristiano Ronaldo is regarded as one of the greatest players to have ever played the game. Following his exploits across England with the English side Manchester United, Spanish giant Real Madrid, and now Juventus, Ronaldo has provided his consistency for close to two decades now.
Cristiano Ronaldo net worth in 2020, summarizes the wealth his glittering career has created for him. In this article, we will also highlight a few of his luxury lifestyle, endorsements and sponsorships, and his incredible journey to greatness.
Cristiano Ronaldo Net Worth & Businesses In 2020
Cristiano Ronaldo net worth in 2020 is valued at $466 million. He amassed €720 million between 2010 to 2019, making him the second in the Highest-Paid Athlete of the Decade list released by Forbes. Ronaldo is also the most followed athlete on social media, becoming the first athlete to hit 200 million Instagram followers in 2020.
Although Cristiano Ronaldo's net worth is not only dependent on his football wealth. It is boosted by his other business ventures, as revealed by Forbes, Ronaldo banks as much as $1 million for every sponsored post on Instagram. The Portuguese superstar equally has a partnership with the Pestana group, the biggest hotel group in Portugal. Pestana group and Cristiano have two hotels, one in Lisbon and another in Funchal, named the Pestana CR7 hotel.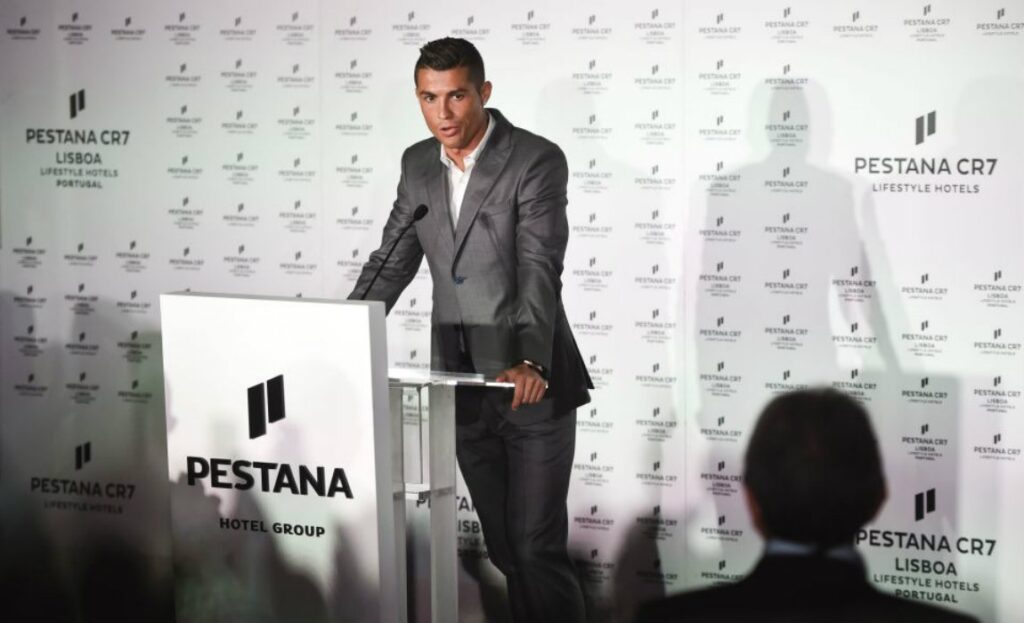 Furthermore, Cristiano Ronaldo owns a fragrance line called CR7fragrance, likewise, a clothing line launched with fashion giants Nike. He is also the owner of Insparya, a hair transplant clinic in Spain. Recently, he rolled out a new Eyewear Collection, which he partners with Italia Independent. Just like on the pitch, Cristiano never let go of his hardworking spirit.
Cristiano Ronaldo Salary Earning in 2020
Annually, Ronaldo is estimated to earn roughly $64 million. In 2019, the superstar earned an annual salary valued at €31 million. However, in March 2020, as the coronavirus pandemic hits across the world, Cristiano agreed to a $20 million pay cut so as to help his club Juventus fight the novel virus that threatened the whole world economically. With the pay cut, Cristiano Ronaldo will now receive about $64 million in this year's annual salary. But his portfolio of endorsements won't let the pay cut see a significant blow to the earnings of the five-time Ballon d'Or winner.
Moreover, Cristiano Ronaldo's net worth is projected to surpass $1 billion earning mark this 2020, following key endorsements and other businesses.
Cristiano Ronaldo the First Footballer to Earn Over $1 Billion
It was reported that Ronaldo earned $105 million between May 2019 and May 2020. Follow the reports, it was revealed by America's giant magazine, Forbes, that Cristiano Ronaldo has become the latest athlete to join the members of the billionaire club. He became the first footballer to do so. It was estimated that out his $1 billion earnings, $650 million has come in salary while the other $350 million comes in endorsement deals.
However, it's good to note that Ronaldo's $1 billion earnings do not make him a billionaire, but in the near future, the superstar would surely join the elite billionaire club.
Cristiano Ronaldo's Luxury Life
In as much as Ronaldo likes to work hard, he loves a luxury life too. In Turin, the UEFA Euro Champions lives in an 8-bedroom Villa, which has a private garden, indoor pool, and gym, and is accessible by a private road. He equally has an apartment in the Trump Tower in New York City, worth about $18.5 million.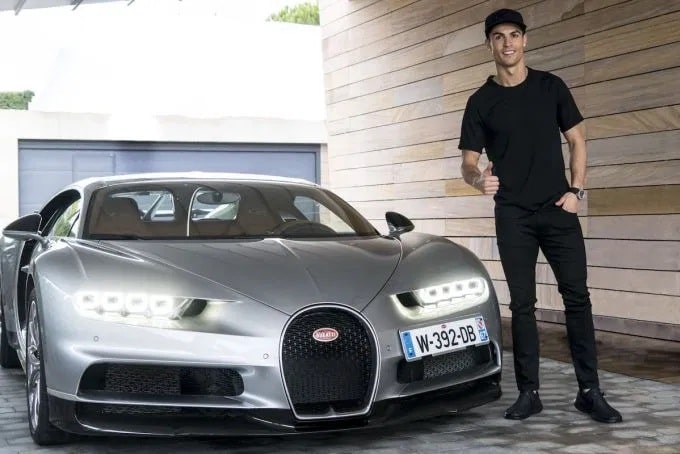 With Cristiano Ronaldo net worth valued at $466 million, owning a private jet is a pretty little issue for him. He owns a Gulfstream G650 private jet valued at £50million. The private is said to be a fast one that hit a top speed of 610 miles per hour.
Elsewhere, Cristiano Ronaldo also has a fleet of luxury cars, including a Bugatti Veyron, which costs about $2 million, a Bugatti Chiron valued at $4.7 million, a Lamborghini Aventador LP 700-4, a Rolls Royce Phantom, and Aston Martin DB9, an Audi Q7, and many more.
SUMMARY
Crisitiano Ronaldo net worth is valued at a whopping $466 million in 2020, making him the second richest footballer in the world right now. His sources of wealth comes largely from his profession as a football player, fashion entrepreneur, model, and social media influencer. However, while Cristiano Ronaldo might be obsessed with his achievements and success, it is good to remember that the super athlete sacrificed and worked hard for every of his successes.
Feel free to share your thoughts with us using the comments section below!