Cristiano Ronaldo: 'I Have To Prove Nothing To Anyone'
Imagine how some people could still question you after scoring over a century of goals for your nation; that's the dilemma Cristiano Ronaldo always faces in his career.
On Tuesday night, the Portuguese ace became only the second player in the history of football to score 100 or more international goals. Ronaldo single-handedly fired Portugal to a 2-0 victory away to Sweden.
After sitting out from Portugal's first match [4-1 home win over Croatia] since November of 2019, Cristiano was lively from the start against the Swedes. He was very confident with the ball and was eager to get to the goal as he tested the Swedish defense before breaking the deadlock with a sublime free-kick just before the half-time.
Ronaldo's first of the night was his 57th career free-kick, 10th for his countryside, and was as well his 100th international goal.
The 35-year old later capped off his superb performance at the Friends Arena with another stunning finish outside the box to take his international tally to 101 goals. He deservedly brought the historic night to a fitting end.
Editor's Picks
Cristiano Ronaldo Is One of the Greatest Goalscorers Of All-Time
Ronaldo Is the Best Player In the Recent Football History Says Croatian Defender
Top 5 Players Hailed As the Next Cristiano Ronaldo – Where Are they Now?
Fabio Paim Had More Talent Than Cristiano Ronaldo But This Is What Happened to Him
His performance of the night shows why the Juventus forward is always the difference-maker for Portugal, and his efforts were well-timed.
Ronaldo Insisted He Has Nothing to Prove to Anyone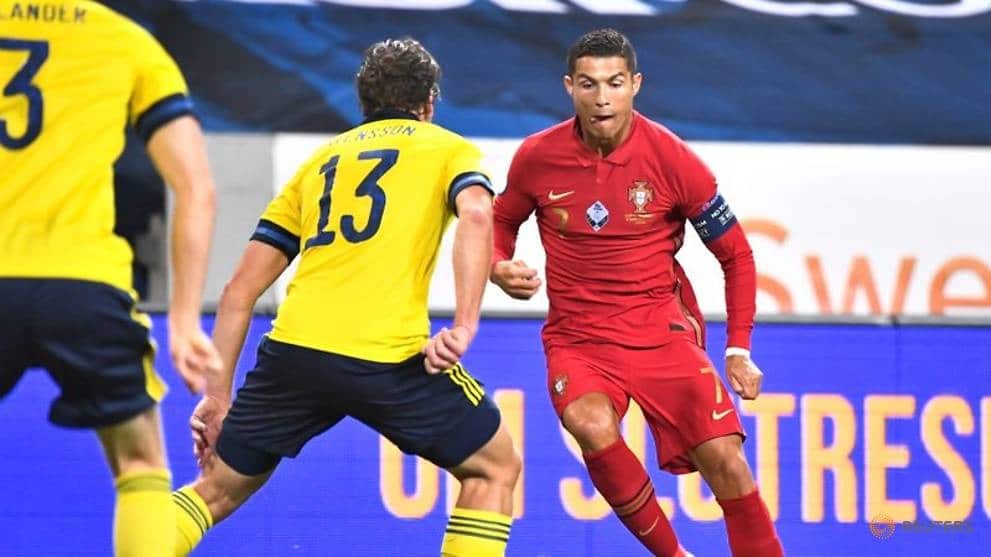 Following Portugal's demolition of Croatia a few days back, there were suggestions that Portugal may be better without their all-time leading goalscorer. However, those who questioned his presence in the team were proven wrong yet again.
"I didn't follow the comments. It's an opinion," Ronaldo said in regard to those claims on Yahoo.
"I knew I had left a mark at this stadium and I knew that, if I played, I would leave a mark again. I don't care about provocations."
He then adds that his career accomplishments speak for themselves and as a result, he has nothing to prove to anyone.
"What I have done in my career speaks for itself. No, I have to prove nothing to anyone, and when I have to prove it, I show it on the pitch."
The five-time Ballon d'Or winner's brace in Sweden ensured that Portugal start the defense of their Nations League crown with back-to-back wins.
Portugal sits atop the Group A3 standing on a goal difference over the world champions France, who also won their two games. Fernando Santos and Didier Deschamps' side will meet in their next Nations League fixture on October 11 in Paris.
Do you think the GOAT still has anything to prove to anyone? Let's hear your opinions via our comments section below!