Cristiano Ronaldo Is One Of The Greatest Goalscorers Of All-Time – Here Is Why
We can comfortably say that Cristiano Ronaldo is one of the greatest goalscorers of all-time. But if you're still in disbelief, we have every fact you need to get convinced.
The truth remains that at the age of 35 in football is considered old by a majority of players, thus slowing down in their careers or going into retirement. However, the reverse is the case for such players as Cristiano Ronaldo, who is still busy wearing his shoes on the field and outperforming players 10 years his junior.
At Juventus this season, the Portuguese superstar still put up a stellar performance, which could have left him among the Ballon d'Or candidates if it has not been canceled due to the coronavirus pandemic.
Meanwhile, 1985 born Juventus forward has always shone with classy hunting ability throughout his career journey across Sporting Lisbon, Manchester United, Real Madrid, Juventus, and for his country Portugal, where he has 99 goals in as many games.
So, who could argue that Cristiano Ronaldo is not one of the greatest goalscorers of all time?
Most Goals In Europe In 2020 At Age of 35
When football returned to play after the break due to the coronavirus pandemic, Cristiano Ronaldo scored in almost every single match in Serie A. The last season, Ronaldo bagged a total of 31 goals throughout the whole Serie A season. Hence, if he put up such performance yet again this campaign, he could be in line to win his 5th Golden Shoe award in his entire career, given that Juventus is looking to reinforce their depleted midfield area.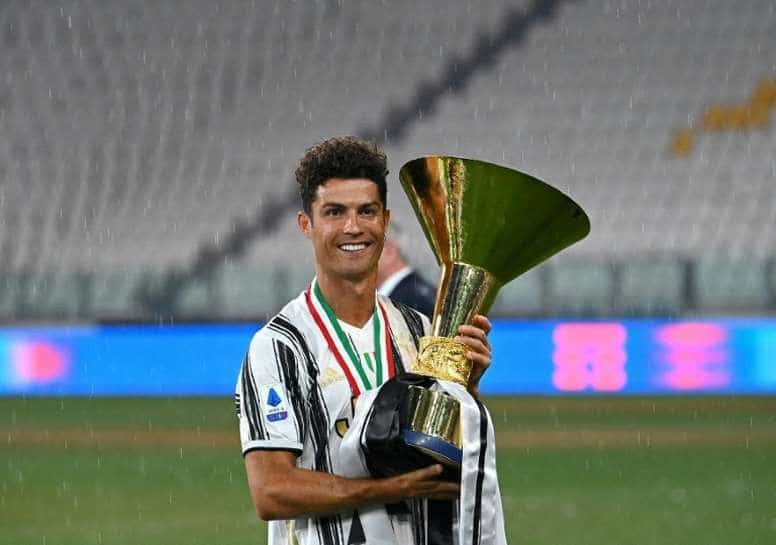 Most people would argue that Cristiano is all about scoring from the spot. But that still shows how lethal the five-time Ballon d'Or winner is from 12 yards after he converted all of his 12 attempts from the spot in Serie A last season. Ronaldo, therefore, surpassed Brazilian legend Roberto Baggio's 11 successful penalties in the 1997-98 season.
To support the fact that Ronaldo is one of the greatest goalscorers of all-time, we can consider that in the current calendar year, the 35-year-old Cristiano is the highest goalscorer in Europe at the moment. He has scored impressive 21 goals, 2 more than Rauno Sappinen in Estonian Premium Liiga and Ciro Immobile, who plays for Lazio in Serie A.
Ronaldo Has Won Countless of Titles For Himself So Far
As early as in 1997, Ronaldo has caught the eyes of the Sporting Lisbon scouts, who later brought the teenage Cristiano to their fold. But in 2003, Sir Alex Ferguson spotted the bunch of talent that Ronaldo has, and he used his smartness to win his signature at just 18 years of age. At that time, the public is only accustomed to the name Ronaldo because of the Ronaldo Nazário de Lima, the legend from Brazil.
As the years rolled by, Cristiano Ronaldo began to show the world the stuff he is made of. While pulling on the Red Devil's shirt, Cristiano Ronaldo helped Manchester United win 3 English Premier League titles, 1 FA Cup, 2 League Cups, and the Champions League before seeking a new adventure that took him to Real Madrid in the summer of 2009.
At Real Madrid, Ronaldo also won numerous titles in his nine years at Bernabeau. The trophy includes 2 La Liga, 4 Champions League, 2 Spanish Super Cup, 2 King's Cup, 3 European Super Cup, 3 FIFA Clubs World Cup. Before leaving for Juventus in the summer of 2018, Cristiano Ronaldo had already become Real Madrid's all-time leading goalscorer with 450 goals to his name.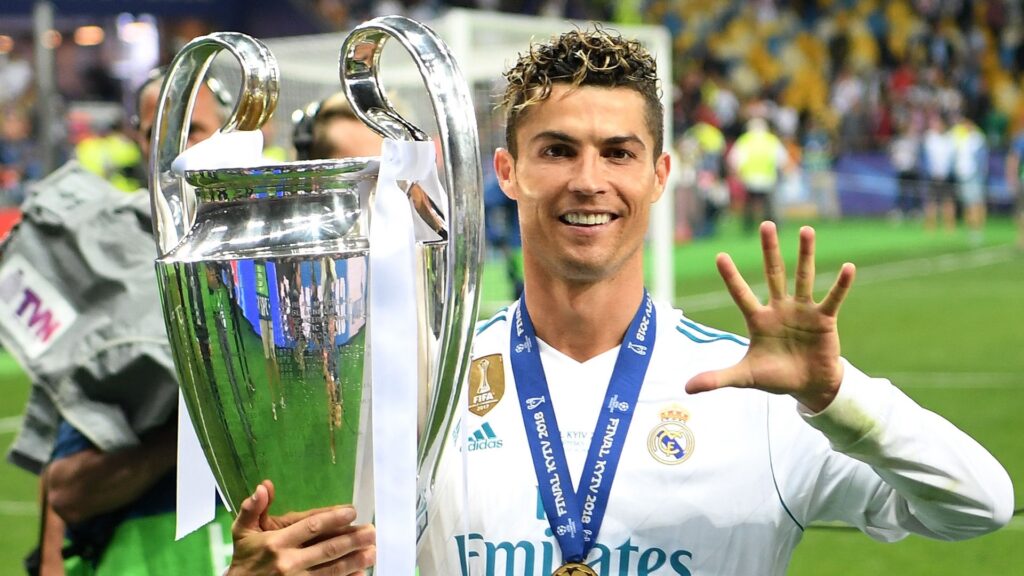 On arriving at Turin in 2018, it took Cristiano Ronaldo only 18 months to score against every club that he has ever faced in Serie A. Having previously achieved that in a season at Real Madrid, it places so much emphasis on the fact that Cristiano Ronaldo is one of the greatest goalscorers of all-time.
Editor's Picks
Cristiano Ronaldo: The Journey that Defines Greatness
Top 5 Serie A Records Cristiano Ronaldo Has Broken In Just Two Years
Cristiano Ronaldo's 2019-20 Stats In Numbers
Ronaldo Wins Juventus' MVP Of the 2019-20 Season
As of today, Cristiano Ronaldo has won all the major tournaments that he has played, leaving him only short of the World Cup title! But with Qatar 2022 fast approaching, you write off the Portuguese all-time leading goalscorer, who would have turned 37 by the time the game kicks off.
Amongst Ronaldo's collection of trophies include 3 English Premier League titles, 2 La Liga trophies, 2 Serie A, 5 Champions League, 4 FIFA Clubs World Cup, 1 EURO Championship, 1 UEFA Nations League title, 5 Golden Ball, and 4 Golden Shoes.
Cristiano Ronaldo Is One of the Greatest Goalscorers Of All-Time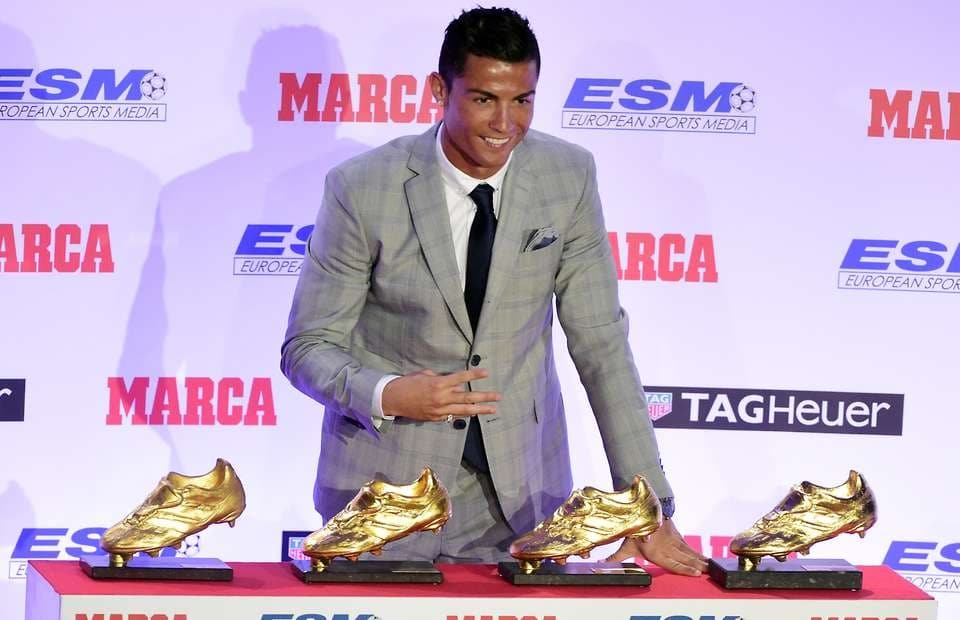 So far in his career and with more years to go, Cristiano Ronaldo has scored a total of 737 goals in his career, surpassing legendary Gerd Muller [720 goals] and Romario [734 goals]. If Ronaldo continues in the same acceleration as that of last season, he will be certain to catch up or beat the legendary Pele, who has recognized 767 career goals and is seen as one of the greatest goalscorers of all-time.
In modern-day football, Cristiano Ronaldo is seen as the most complete attacker, who can score with both feet and head, at any angle. Despite his age, Ronaldo is only showing little signs of slowing down.
With Pele's goalscoring record just within touching distance for the Portuguese ace, Ronaldo has shown every conviction that he deserves to be named among the greatest goalscorers of all-time.
Hopefully, Cristiano Ronaldo will continue to be on top goalscoring form for a few more years, so that he can keep on providing more beautiful goals for the football world!
How many career goals would you like Cristiano Ronaldo to score? Take to our comments section to share your opinions with us!