Cristiano Ronaldo Inspires Portugal's New Generation – Says Nike Football
Nike Football, in a new video shared on Instagram, illustrates that Cristiano Ronaldo inspires Portugal's new generation with his greatness. The video expresses the love and passion of the Portuguese people as Cristiano Ronaldo backs them as an idol.
For more than a decade now, Ronaldo's presence in Portugal's national team has proven a factor of motivation for the football supporters in his home country solely because of his outstanding leadership.
In the video, Cristiano Ronaldo is shown along with other Portuguese star players talking about what drives them to play for the national team.
"Playing for the national team is special because you're not just representing your country but also your family, your friends, your childhood, and everything that you once dreamed of being," Ronaldo said.
Elsewhere in the video, different players discussed their stories about representing their national team and what it means to represent their nation.
Cristiano Ronaldo, meanwhile has always influenced his fans, and his nation at large is motivated by his hard work, love of football, determination to win, and life-story. This convinced Nike Football to say that Cristiano Ronaldo inspires Portugal's new generation with outstanding leadership and greatness.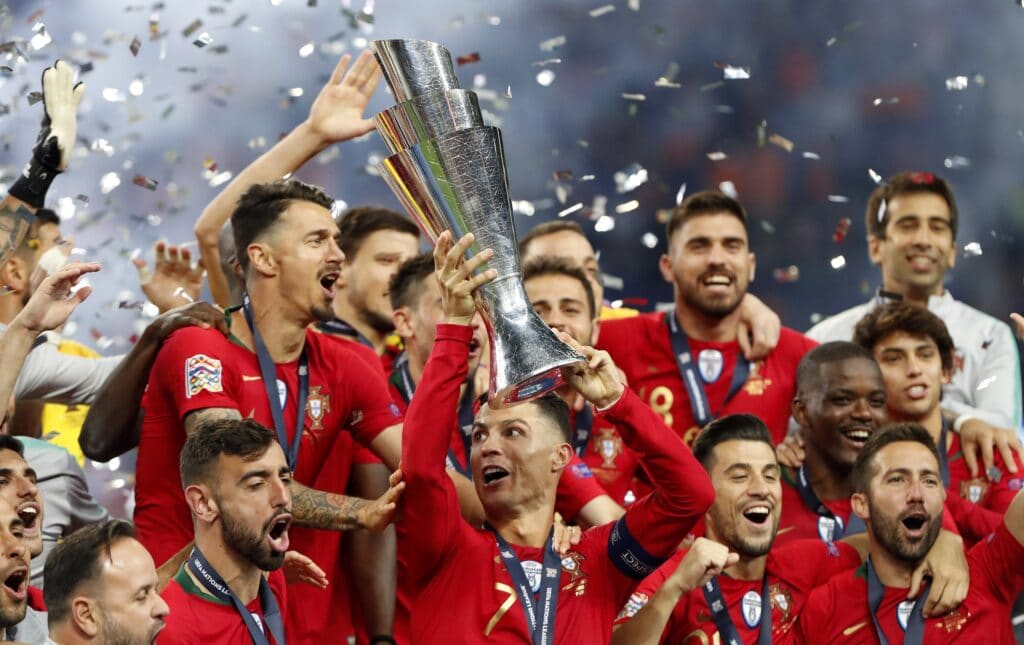 Editor's Picks
Cristiano Ronaldo Remains A Doubt for UEFA Nations League Opener against Croatia
Ronaldo Leads 24-Man Portugal Squad Ahead of Nations League First Round Fixtures
"They all look Fantastic!" – Ronaldo Praises Portugal's New Kit
Cristiano Ronaldo Launches New Fragrance – CR7 Game On
Take for instance, when Ronaldo injured a few minutes into their final against France in the EURO 2016 Championship, unlike other players, Cristiano remained on the touchline, assisting their manager and inspiring his teammates with pains. And at the end, his motivation paid off, as his team progressed to victory.
The video posted by Nike Football featured the Portuguese captain with other Portuguese athletes and the unveiling of their new national team jersey.
What is your opinion on how Cristiano Ronaldo inspires Portugal's new generation with his leadership? Share your thoughts with us via our comments section below!
Also, if you don't want to miss out on the latest news about Cristiano Ronaldo, be sure to subscribe to our newsletter now!