Cristiano Ronaldo Says He Misses Fans In The Stadium During His Historic Night
Cristiano Ronaldo says he misses fans in the stadium but regrets nothing!
Cristiano Ronaldo admits to missing fans' presence during his historic night, which saw him reach a century of goals for his national team Portugal.
Just like always, Ronaldo proved to be the difference-maker in his nation's encounter with a Sweden side in their second fixture of the UEFA Nations League tournament.
The 35-year old scored twice in their 2-0 away victory over Sweden, with each strike superbly taken. Ronaldo's goals helped his Portugal side strengthen their hold atop the Nations League Group A3 table.
But historically, the five-time Ballon d'Or winner's brace means he has now scored 101 goals for his country, more than any active player and second all-time, behind only Ali Daei, who scored 109 goals for Iran.
Furthermore, Cristiano Ronaldo became the first-ever European player to reach a century of goals at the international level.
Editor's Picks
'I Have to Prove Nothing to Anyone,' Says Cristiano Ronaldo
VIDEO: La Liga Honors Cristiano Ronaldo, Showcases His Best Goals In the 2016-17 Season
Ronaldo Can Replace One Of the Three In Liverpool's Starting XI, Says John Barnes
Juventus Line Up Edinson Cavani As Ronaldo's Strike Partner
Ronaldo was unfortunate that what was a historic night for him came when the football fans are not yet allowed to make their way to the football stadium as a result of the social distancing measures in line with the ongoing coronavirus pandemic.
Ronaldo Says He Misses Fans with Peculiar Analogies
Speaking after the match, Ronaldo says he misses fans, using peculiar analogies to highlighted how it feels for him to play without the crowd at the stadium. He emphasized that lack of atmosphere was a concern for him as he thrives on criticism.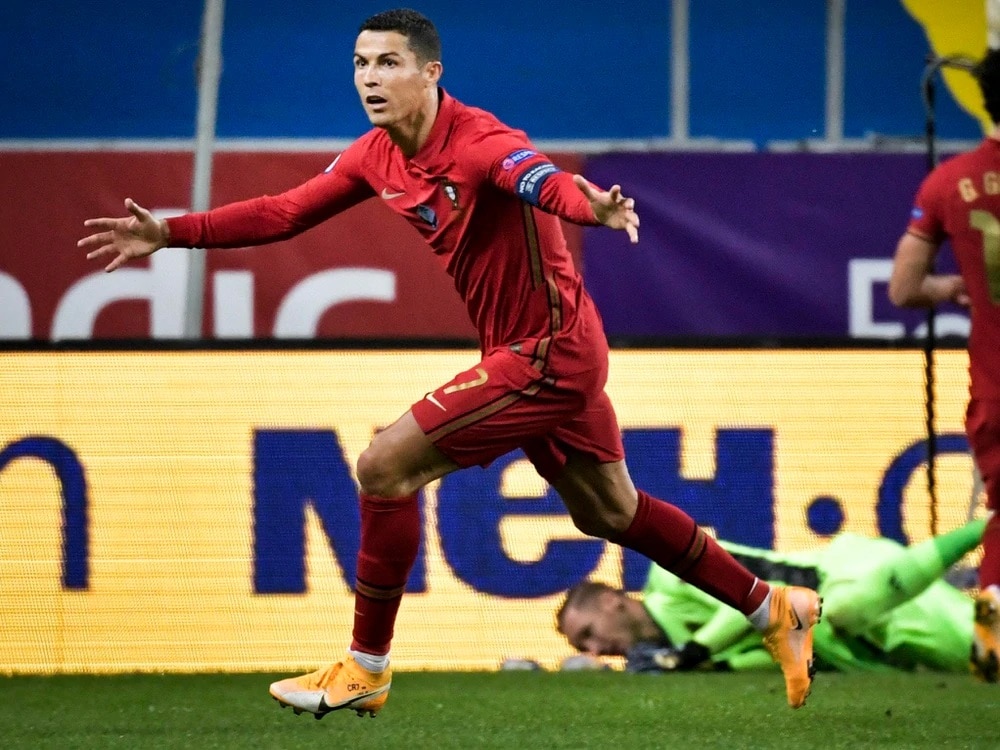 "There is no need to regret, when I do something I like to be whistled because it gives me chills," Cristiano told RTP.
But he regrets nothing, as he understands that health comes first and human beings should be the most important thing.
"But health comes first, if the WHO says that these aren't safe conditions, that's it. The most important thing is the human being,"he said.
And then came the analogies.
"Playing without fans is like going to the circus and not seeing clowns. It's like going to the garden and not seeing flowers."
Can you help Cristiano Ronaldo use another analogy to express his feelings? Feel free to use our comments section to do so!