Juventus Line Up Edinson Cavani As Ronaldo's Potential Strike Partner
Juventus has identified free agent Edinson Cavani as Cristiano Ronaldo's potential strike partner ahead of the new campaign.
Early before now, Juventus' new boss Andrea Pirlo had deemed striker Gonzalo Higuain surplus to his requirements at the Turin club. While speaking in a press conference, Pirlo said that he still admired Higuain but asserted that the 32-years old does not have at the Allianz stadium.
So far this summer, there have been a lot of forwards linked with moves to Juventus. However, the rumors increased since Pirlo's statement at the press conference that Higuain is not a part of his project.
Luis Suarez, meanwhile, has been heavily linked with a move to Juventus from Barcelona in recent weeks. As to Gonzalo Higuain, Suarez faces a similar issue with his parent club, where he was told by the new manager Ronald Koeman that he is unwanted in Barcelona.
Following the news, Luis Suarez seemed to be moving to Italy, as reports suggested that he had agreed to personal terms with the Bianconeri. He has reportedly applied for Italian citizenship even so that he will not take up an EU slot in the squad.
Despite Juventus willing to comlete the paperwork with Barca, the transfer has seemed to be put off as Suarez and his club are yet to sort their issues over a termination of his contract.
Editor's Picks
Luis Suarez Agrees to Personal Terms with Juventus, Set to Partner with Ronaldo
Dejan Lovren Says Cristiano Ronaldo Is the Best Player in Recent Football History
Ronaldo Unveils Juventus Third Kit Ahead of 2020-21 Season
Bayern Chief Rummenigge Says Lewandowski Will be Better than Cristiano Ronaldo at 35.
Elsewhere, the Italian Champions were also linked with a move for AS Roma striker Edin Dzeko. However, Dzeko, who was initially considering the prospects of joining Juventus and even discussed his potential partnership with superstar Cristiano Ronaldo, is now reluctant to quit Roma, as per reports. And it's just a week until the start of the new campaign.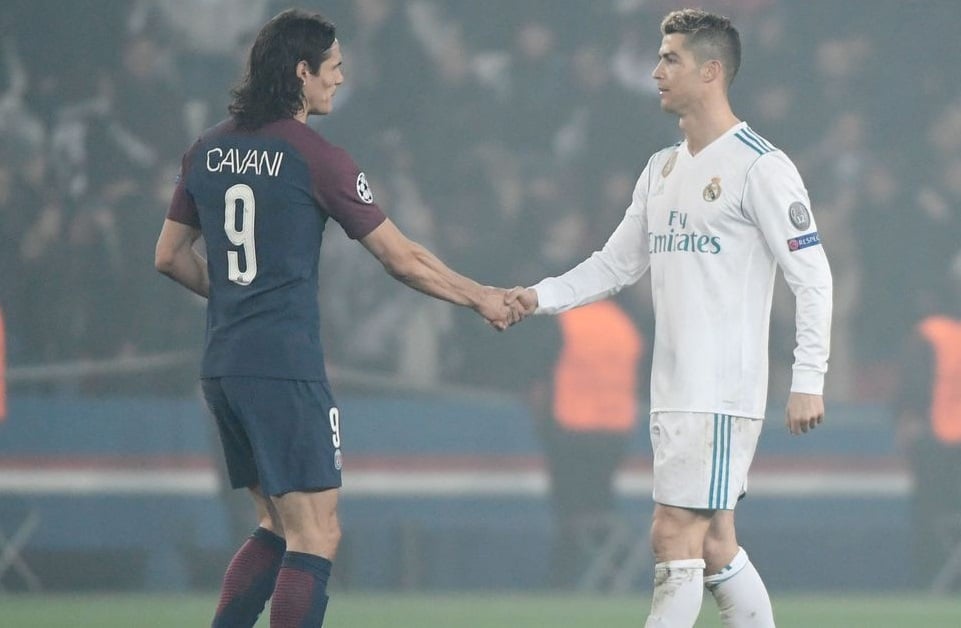 With the two previous options now seeming unavailable, Sky Sports reports that Juventus, as a result, have turned their focus on signing Edinson Cavani for free.
Edinson Cavani, who represented Napoli when he was in Italy, already has an Italian passport, which is an advantage for Juventus. Also, given the fact that the experienced striker left Paris Saint-Germain this summer as a free agent.
At the time being, many sources have suggested that Andrea Pirlo's priority is to sign a new strike partner for Cristiano Ronaldo as the 2020-21 season is about to begin.
Would you like to see Edinson Cavani line up alongside Cristiano Ronaldo for Juventus this season? Share your thoughts with us via our comments section below!