Juventus Approaches Lionel Messi Over a Potential Move That Will See Him Partner With Cristiano Ronaldo
Juventus approaches Lionel Messi in a sensational bid to price the irked Barcelona star away from Camp Nou. According to reports, the move will see Lionel Messi partner his great rival, Cristiano Ronaldo, in an ambitious attack for the Serie A champions.
The Italian giants will attempt to build a super-team centered around Messi and his historical rival in the race to be named as the best player in the world, Cristiano Ronaldo.
According to L'Equipe, a 'discreet approach' was made to Messi's father, Jorge, to seek the possibility of tempting the 33-year-old to Turin.
Meanwhile, Lionel Messi remains in an unpleasant stand-off with the club he has turned up for since childhood. Now he has asked his representatives for a crunch meeting with the Barcelona board in a bid to 'avoid a war' breaking out over his uncertain future.
Moreover, the meeting is set to be the first time both parties are coming together since Messi broke the shocking news to the word when he informed Barcelona of his desire to leave on a free transfer.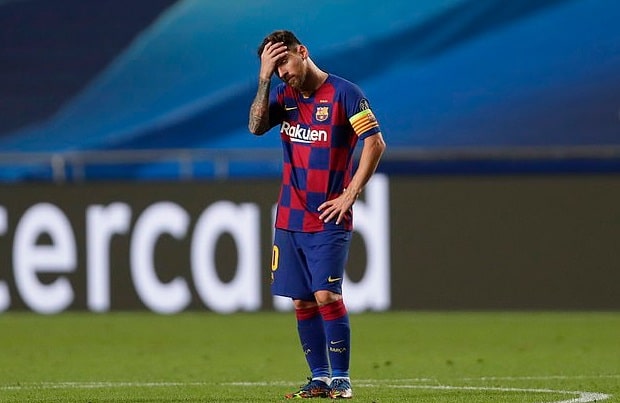 However, those at Camp Nou are yet to budge from their keen refusal to accept the prospect of their talisman walking away for free.
Editor's Picks
Is Ronaldo-Messi Era Coming to an End?
Barcelona Offers Ronaldo Transfer that will See Him Partner with Messi
Cristiaon Ronaldo Vs Lionel Messi – Who is the GOAT?
Andrea Pirlo Picked Lionel Messi 3 Times Ahead Of Ronaldo in the Past
On the other hand, Sportsmail understands that Messi wants to follow the footsteps of his eternal rival Cristiano Ronaldo to seek a new challenge. Thus, he wants his representatives to work things out for his departure to go through.
Therefore, the uncertainty surrounding Messi's future has placed several top European clubs firmly on red alert, with Juventus now believed to have shown interest in the Argentina superstar.
Although Juventus is said to be hopeful of cutting their hefty wage bill this summer, the arrival of the Barcelona icon would underscore their intention of becoming the top dogs of the continent once again.
The idea of partnering Lionel Messi and Cristiano Ronaldo would certainly allow Juventus to push towards finally winning the Champions League. Besides, the newly unveiled Juventus Manager, Andrea Pirlo, has already set himself the big ambitions with Messi at the forefront.
Elsewhere, Manchester City are still in the lead to land the Barcelona star, who is desperate to part with the club. Also, another Italian heavyweight club Inter and French giants Paris Saint-Germain are understood to be proving attractive propositions.
However, should Messi leave to another club for the first time since his professional career, the process still appears to be drawn out a little longer.
Barcelona is still insisting that an exit clause in his contract does not make him a free agent because the deadline passed in June for him to notify them about his intentions to leave.
After Messi announced that he wished to leave the club, Barcelon supporters stormed the Camp Nou and loudly protesting for the under-fire board to resign.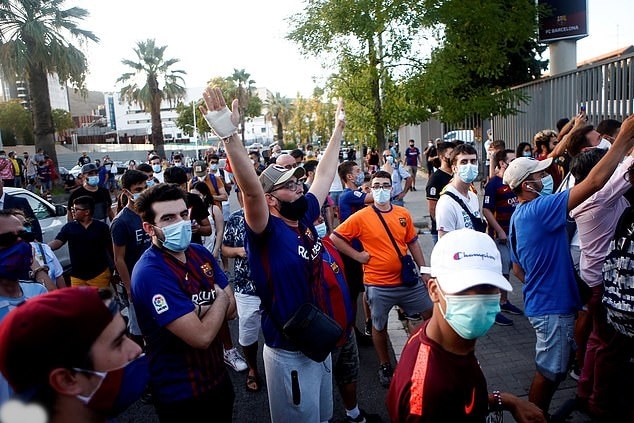 Lionel Messi and Cristiano Ronaldo boast of 11 Ballon d'Or gons between them and it would be incredible to see the historic duo sharing the same dressing room.
Would you like to see Messi on Juventus outfit this season? Feel free to share your thoughts with us via our comments section below!