Cristiano Ronaldo Celebrates Love For Georgina Rodriguez With a Deluxe Party
Cristiano Ronaldo celebrates love for Georgina Rodriguez in a quite romantic way!
Ronaldo despite being one of the most ruthless and lethal players on the pitch has this soft side of him, perhaps a quite romantic one. The side which we recently saw come on display.
Cristiano, 35, is widely known for his unmatched drive for perfection and eternal hunger for glory. Even in the late stages of his career, he has continued to terrorize defenses.
A few days ago, Cristiano Ronaldo celebrates love for Georgina Rodriguez by throwing an exclusive party for the Argentine supermodel.
Georgina Rodriguez has been a long term girlfriend of Cristiano Ronaldo, who has had a kid for the Portuguese ace.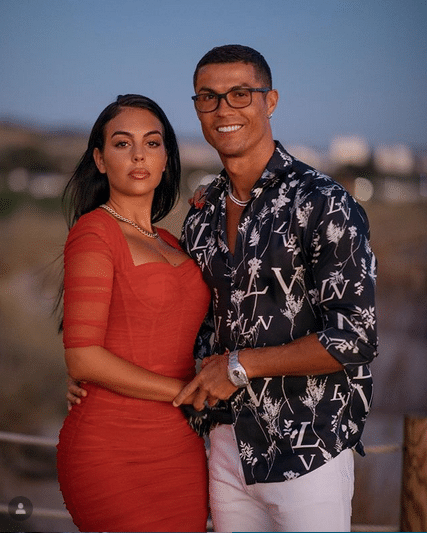 Cristiano invited a total of about 30 guests to the party to commemorate his relationship with Georgina, including the third-choice Juventus goalkeeper Carlo Pinsoglio.
Editor's Picks
Who Is the Mother Of Cristiano Ronaldo Jr – Is She Truly Dead?
Cristiano Ronaldo Jr's Profile & Stats Show that He Can be Better than His Father
Ronaldo to Launch a Chain Of Pestana CR7 Luxury Hotels In Manchester
Cristiano Ronaldo's Net Worth In 2020 as Estimated by Forbes
The deluxe party started with dinner and was then followed by some music and dancing. "Jerusalem" by South African musician Master KG can be heard in the background as Ronaldo and Georgina danced together.
Meanwhile, the video from the elegant party was later shared by the five-time Ballon d'Or winner to his over 237 million Instagram followers.
In the caption, Ronaldo wrote; "Life is better with your loved ones 🙏❤️
Enjoy all the moments with love and hapiness! ✨ while tagging his girlfriend Georgina Rodriguez.
The video has drawn attention of some stars and celebrites, including Manchester United's Jesse Lingard and popular music artists such as Kid X and Cassper Nyovest.
One word for Cristiano Ronaldo and his girlfriend Georgina Rodriguez – Take to our comments section to share your thoughts!