See The New Records Cristiano Ronaldo Can Add To His Impressive Tally This Season
Cristiano Ronaldo shows time and again that age is just a number when it comes to his capabilities on the pitch. Despite his age, the Juventus ace continues to set high standards anytime he steps into the pitch. In this article, we look into those new records Cristiano Ronaldo can add to his records book in the 2020-21 season, as it gets underway.
Ronaldo, unlike many is a dedicated and hardworking player on and off the pitch, that's why it's not surprising to see him raising the standard of the game each time he plays.
His second season at Juventus had come to an end with impressive individual achievements in a Ronaldo-esque. Now the 35-year old Portugal international would be looking forward to building on those pretty numbers to break and set new records.
New Records Cristiano Ronaldo Can Add This Season
Having broken numerous records in the past, we now take a look at those new records Cristiano Ronaldo can add to those numbers for his Juventus side and national team side this 2020-21 season.
100-Club Goal for Juventus
With two seasons gone, Ronaldo has an impressive 65 goals in 89 appearances for Juventus, which places him high on the course to reach the 100-goal mark this season for Juventus.
Breaking it down, Ronaldo scored an impressive 37 goals in all competitions, and this term, he wants more and has promised to conquer not just Italy but also Europe and the world at large.
Meanwhile, it will take only 35 goals from Cristiano in this new season to reach 100 goals for the Bianconeri. If he achieves the feat [which we know he would], Ronaldo will become the first player to hit a century of goals in the Premier League, La Liga, and Serie A.
Editor's Picks
Cristiano Ronaldo Reaches 100 International Goals For Portugal
Top 5 Serie A Records That Ronaldo Has Broken With Just Two Years Of Joining Juventus
Cristiano Ronaldo's 2019-20 Season Stats In Numbers – How Did He Perform?
Why Cristiano Ronaldo Is One of the Greatest Goalscorers of All-Time
Capocannoniere Award [Top Goalscorer Award In Serie A]
In his two seasons with Juventus, Cristiano Ronaldo is yet to finish any of the seasons as the top goalscorer in the league.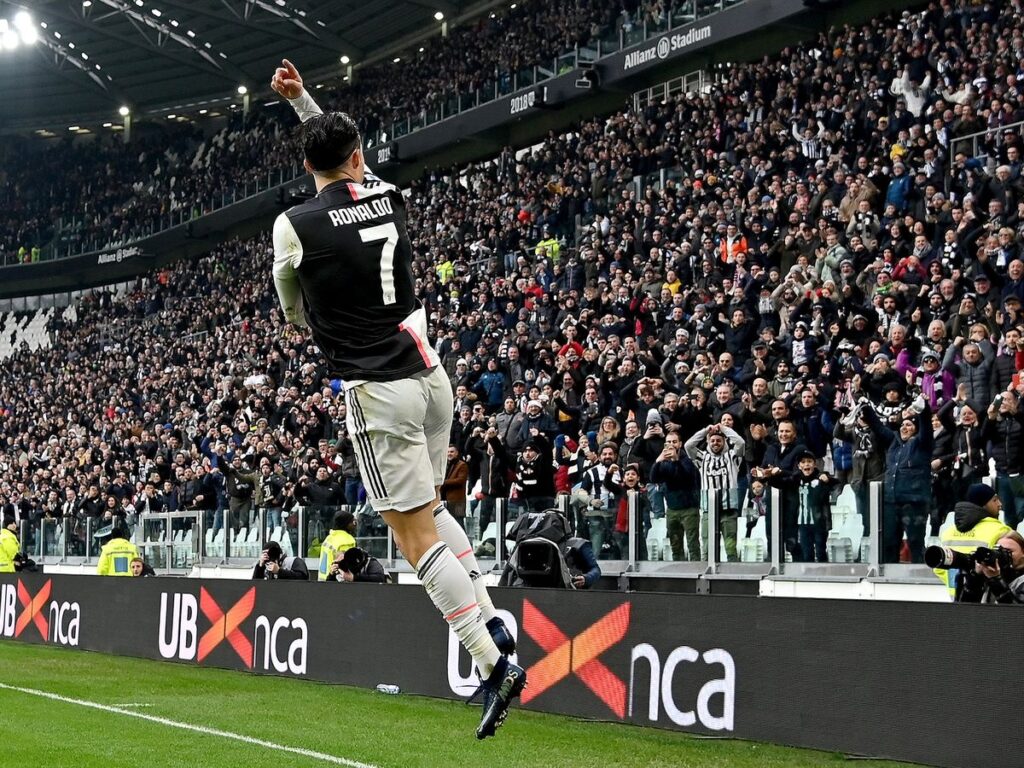 His first season in Italy, he finished with 21 Serie A goals as Fabio Quagliarella scooped the award with 26 goals. Ronaldo came close yet again last season but couldn't see off a resolute Ciro Immobile, who finished the season with a record-equaling 36 goals in a Serie A campaign.
So this time. it could one of the new records Cristiano Ronaldo can add to his impressive haul of personal accolades. The award would mean Cristiano is the first player to win the highest goalscorer award in the Premier League, La Liga, and Serie A.
The All-Time International Goalscorer
Cristiano Ronaldo is on the cause to dethrone Ali Daei's international record of 109 goals. Obviously, Ronaldo is close by and he's aiming to pocket the record soon.
Ronaldo, who recently crossed a century of goals mark in Portuguese colors, would be looking to surpass Ali Daei's record for scoring 109 goals for the Iran national side. October and November in between will see Ronaldo's Portugal play six matches, and their hitman will be looking to score as many goals as possible.
Are there any other new records Cristiano Ronaldo can add to his personal haul this campaign that you know? Feel free to share them via our comments section below!