'Lewandowski Will Be Better Than Ronaldo at 35,' Claims Rummenigge: How's That Even Possible?
Is it even possible that anyone can really do better than Cristiano Ronaldo at 35? Though it may seem unlikely for any kind of player, Bayern chief Rummenigge believes Lewandowski can be the right candidate to do so.
Despite turning 35 last February, Ronaldo has continued to set the world in awe with his resounding displays. At his age, we have seen great players retire or way past their best, but the Portuguese icon remains ahead of players far younger than himself. Ronaldo even maintains a strong candidate for the world football's most coveted awards, the Ballon d'Or.
Last season, having turned 35 years in the process, Cristiano Ronaldo scored a stunning 37 goals and provided seven assists in his 46 appearances for Juventus across all competitions. He became the all-time Juventus highest goal scorer in a single season along the way, despite the odds at the club, such as lack of midfield support and a series of squad issues with the then manager, Maurizio Sarri
Now when the question "if any player can surpass Ronaldo at the age of 35 years" sprang up, Bayern chief Karl-Heinz Rummenigge somehow believes Robert Lewandowski can outdo what the Juventus hitman achieved once he turns 35.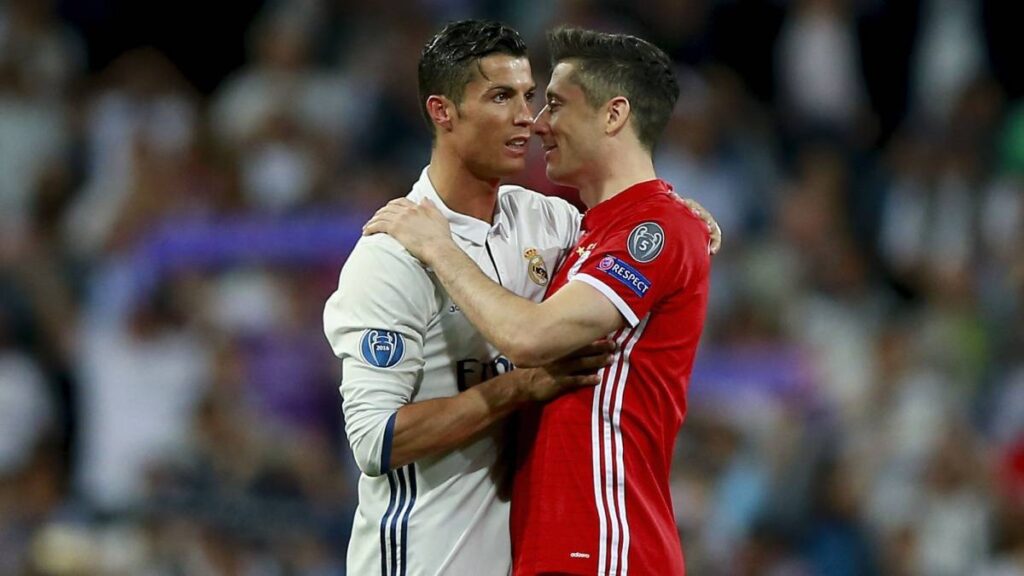 Editor's Picks
Bayern Munich Players Dominates Champions League Team of the Season as Ronaldo and Messi Miss
Ronaldo, Messi, Davies, and Rashford Named PES 2021 Front Cover Stars
Cristiano Ronaldo Cannot Do This As a Captain!
Is Ronaldo-Messi Era Coming to an End?
"Lewandowski is perhaps the best professional I have ever seen here at Bayern," Rummenigge told Welt am Sonntag.
"He played the season of his life, and lives for Bayern Munich.
"At 35, Robert will be even better than Cristiano Ronaldo is at 35. He's a wonderful role model for our younger lads."
Earlier this month, Robert Lewandowski celebrated his 32nd birthday. The UCL top scorer for the 2019-20 campaign enjoyed the best season of his career to date, finding the back of the net 55 times while setting up 10 goals for his teammates in 47 games for the Bavarians.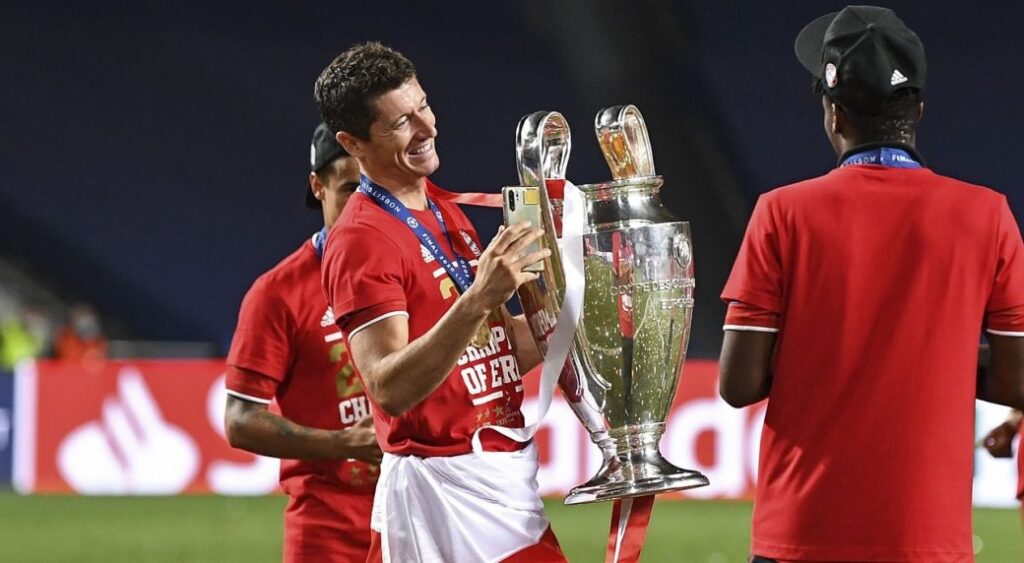 It is well understood that Lewandowski is a renowned fitness nerd, which has earned him the nickname "The Body" from his teammates. Even Pep Guardiola was impressed during their time together at Bayern.
"His diet, his lifestyle – it's all geared towards success," Rummenigge added.
"The times when I've gone into the dressing room and seen his upper body – he's like an Adonis. He's as good as it gets."
Do you agree with the Bayern Munich President? Slide to share your thoughts with us in the comments section below!