CR7 Game On – A New Fragrance By Cristiano Ronaldo Lifestyle Brand
CR7 Game On by Cristiano Ronaldo is a new fragrance. It is a Woody Aromatic Fragrance for men produced by Cristiano Ronaldo Lifestyle Brand.
The fragrance was released in 2020 and is being marketed by Eden Parfums.
CR7 Lifestyle Brand is inspired by Cristiano Ronaldo's attitude towards life, which is all about having fun while being committed. It entails the need to have attention to detail, being disciplined, but never forgetting to relax.
The inspiration comes from the five-time Ballon d'Or winner, who knows how to enjoy and have fun while searching for perfection. Because he believes perfection should be fun.
Cristiano Ronaldo has this concept that he wants to share with the millions of fans and supporters who follow him worldwide when he introduced the hashtag #playfectionism, which embodies his way of living, together with his love for fashion, passion for style, always aiming for the best materials and latest trends.
With the new CR7 Game On fragrance for men, you own the night.
CR7 Game On Eau de Toilette Reviews
CR7 Game On makes you stand out with strong woody notes and the sweetness of fruits in an addictive blend. It is a casual evening fragrance for the man who wants to own the night, with a bold and optimistic spirit.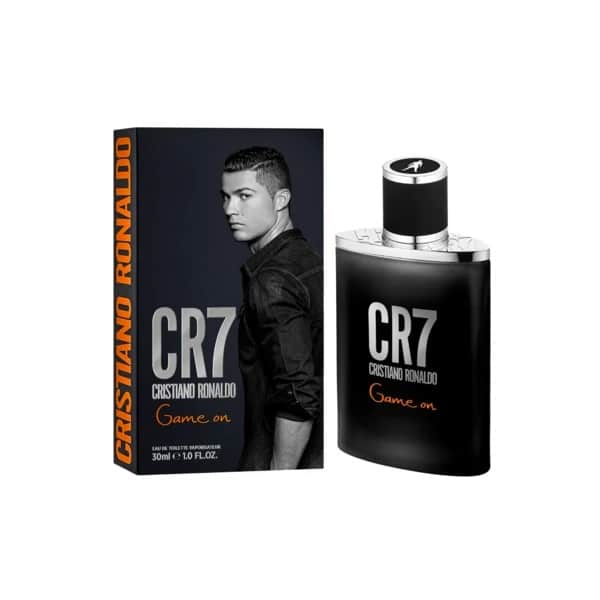 CR7 Game On Fragrance Notes
Top Notes: Crisp Apple, Papaya, Cardamom, Crushed Ice
Middle Notes: Elemi, Violet Dew, Lavender Bud, Juniper Berry
Bottom Notes: Cashmere Woods, Cedarwood, Sugared Tonka, Bean Guaiac wood.
Olfactive Family: Woody Fruity
Sizes: 100ml, 50ml, 30ml.
Pricing: £39, £29, £19
CR7 Game On Other Featured Products
Here are the other products you can find in the Cristiano Ronaldo Fragrance Store.
CR7 Play It Cool Eau De Toilette
CR7 Play It Cool blends bright citruses and aromatic Fougere notes, very cool and fresh. It is an on-the-go fragrance for men who enjoy a casual, confident, and calm lifestyle, just like Cristiano Ronaldo himself. CR7 Play It Cool by Cristiano Ronaldo is Fresh, Invigorating, and Sensual.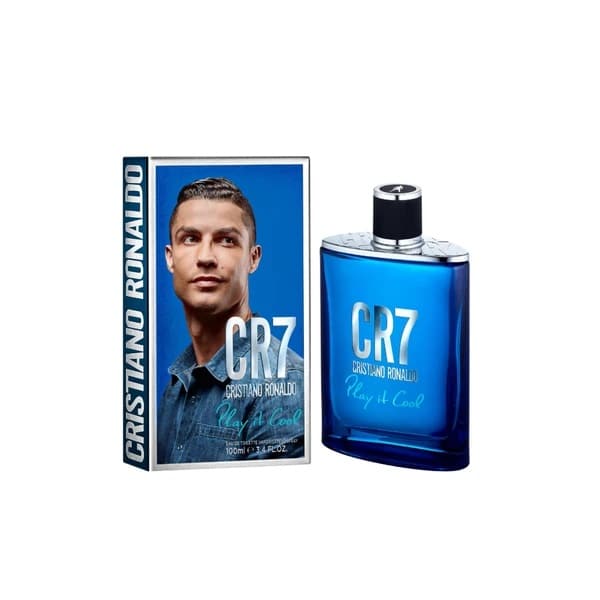 Olfactive Family: Fresh Aromatic Fougere.
Sizes: 100ml, 50ml, 30ml.
Pricing: £39, £29, £19.
Speaking about the new fragrance, Cristiano Ronaldo says; "I really feel that a fragrance can transform you. A great fragrance gives you the confidence to be the best version of yourself and I wanted to bottle that feeling with CR7 Play It Cool. It makes me feel like I can achieve anything and I hope my fans will experience that when they wear it too."
CR7 Eau De Toilette
CR7 Eau De Toilette is blended with notes of bergamot, cardamom, lavender, tobacco, cinnamon, sandalwood, musk, and vanilla. It is sporty, energetic, and modern, used by the spontaneous and on-the-go young man who aspires to live life like their idol Cristiano Ronaldo.
Editor's Picks
Cristiano Ronaldo Set to Launch a Chain of Pestana CR7 Luxury Hotels In Manchester
Ronaldo Throws a Deluxe Party for Girlfriend Georgina Rodriguez
Who Is Cristiano Ronaldo JR's Mother? – Is She Truly Dead?
Cristiano Ronaldo: A Journey that Defines Greatness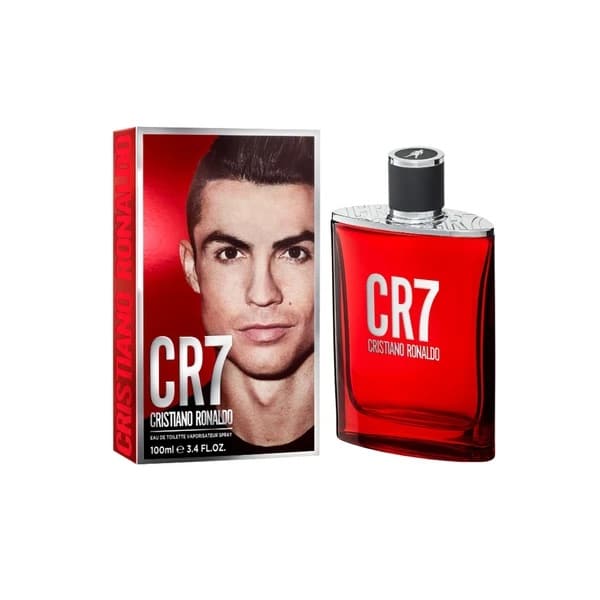 The fragrance is a contemporary cocktail of bold, daring scents, reflective of Ronaldo's strong, vibrant character.
Olfactive Family: Woody
Sizes: 100ml, 50ml, 30ml.
Pricing: £39, £29, £19.
According to Ronaldo, he starts the day with the CR7 fragrance and it gives him the confidence to live each day to the full. You too can!
Legacy Private Edition Eau de Parfum
This product of CR7 Fragrance is luxurious, bold, and sensual. Very perfect for evening wearing, when you want to look and feel your best. Cristiano Ronaldo Legacy Private Edition is also intense and intoxicating.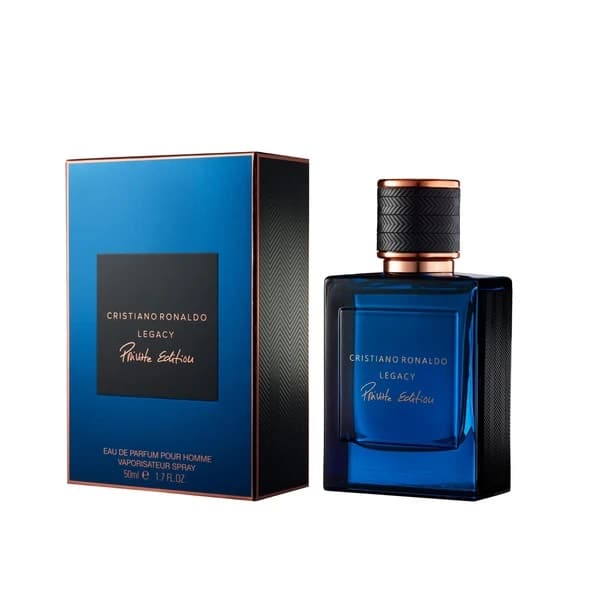 It blends notes of maple syrup, clearwood, tonka, amber, vanilla bean, and moss.
Olfactive Family: Oriental Amber
Sizes: 100ml, 50ml, 30ml.
Pricing: £55, £39, £29.
SUMMARY
CR7 Fragrance illustrates Cristiano Ronaldo's passion, winning mindset, and inspiration. These set of fragrances are part of his vast curiosity of always discovering new things. CR7 Game On is the latest product of CR7 fragrances, and all are available in the store with free delivery on orders above £39 (For UK Residents Only).
Do you want to own the night? Then get one CR7 Game On fragrance for yourself now! – Feel free to share your thoughts via our comments section below!