Cristiano Ronaldo To The Europa League? Rio Ferdinand Makes His Prediction
Rio Ferdinand has predicted what his former Manchester United teammate Cristiano Ronaldo will do if Juventus qualify for the Europa League next season.
The former English defender expects Cristiano to leave Juventus if the club fails to qualify for the Champions League next season.
Following a 3-0 hammering at the hands of AC Milan on Sunday has knocked the Bianconeri out of the Serie A top-four. The Old Lady were back to winning ways against Sassuolo on Wednesday night. However, with just two games left until the season ends, the Turin giants are in trouble.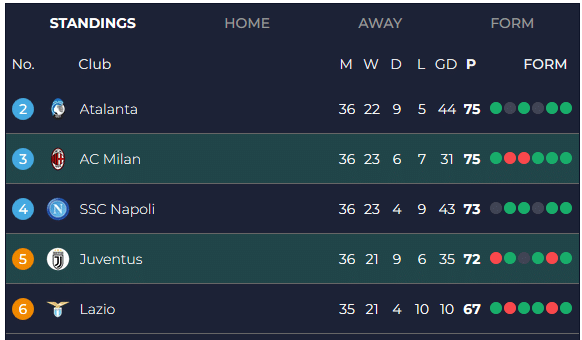 Rio Ferdinand Predicts Cristiano's Future
As a result of the standings, Rio Ferdinand can't see Cristiano Ronaldo sticking around in Turin if they fo qualify for the Europa League next season.
"No, I think he goes," said the Manchester United legend on his Rio Ferdinand Presents FIVE YouTube channel.
"I think he says: 'No, I'm not staying here. I'm a Champions League player.'
The former Red Devils defender added: "Ronaldo can't be going out to the Europa League music."
Editor's Picks
What Happened When Cristiano Ronaldo and Lionel Messi Took Free-Kicks The Same Day
Cristiano Ronaldo Wants To Leave Juventus – 2 Top Clubs After Him
An Incredible Manchester United XI If Cristiano Ronaldo Returns
Cristiano Ronaldo and Dybala Made A Challenge On Who Will Reach 100 Juventus Goals First
Meanwhile, Ferdinand himself made just two appearances for United in the Europa League back in 2011/2012 and played for Leeds and West Ham under its previous guise the UEFA Cup.
"You respect the tournament," he continued. "Trust me, you do. As much as we joke and laugh about it, you respect it."
"When you're a player, it's another trophy. You can't tell me that Wayne Rooney hasn't got the Europa League trophy [and] the medal sitting alongside the Champions League and the countless Premier League trophies he's got.
"And some careers are built off that. [Unai] Emery has done really well. Sevilla have been the best team in there in recent years and are respected.
"So it has value, but it ain't the Champions League – that's a fact.
"If that music [Europa League theme] came on, Ronaldo wouldn't know what it is.
"That's the difference."
Reminded that Ronaldo made two appearances in the UEFA Cup at Sporting, Ferdinand jokingly replied: "He was like 13 at the time!"