Cristiano Ronaldo Always Asks Bruno Fernandes About United Each Time They Speak
Manchester United midfielder Bruno Fernandes reveals that Cristiano Ronaldo constantly asks him how things are at his former club when the pair speak or chat.
Ronaldo, who played for the United side from 2003-2009 before making a sensational move to Real Madrid is not representing the Italian giants Juventus. It was then that he picked up his first Ballon d'Or awards while playing for United.
At Madrid, Cristiano Ronaldo would go toe to toe in breaking each record that stood his way, before sealing a move to Turin in the summer of 2018. Although there are rumors that he could look to depart the club following a disappointing end to the season that saw Juve eliminated in the Champions League, the Bianconeri, now led by club legend Andrea Pirlo had dismissed such rumors.
Bruno Fernandes Is Manchester United's Revelation Last Campaign
Bruno Fernandes, after arriving from Sporting CP last winter, immediately established himself at the club, becoming the present darling of the Red Devils. The playmaker now says that his compatriot continues to keep close tabs on United.
"It was my dream to play in the Premier League," Bruno Fernandes tells the club's official website. "I have the choice to come to Manchester United and it was two dreams in one. It was perfect."
Editor's Picks
Manchester United Players Were Moaning In the Bus as Ferguson Did the Deal to Sign Ronaldo
Cristiano Ronaldo Asks Manchester United Transfer Target to Snub Old Trafford Move and Join Him at Juve
Top 5 Players Hailed as the Next Cristiano Ronaldo: Where Are they Now?
Who Is Fabio Paim? – Ronaldo Admitted He had More Talent than Himself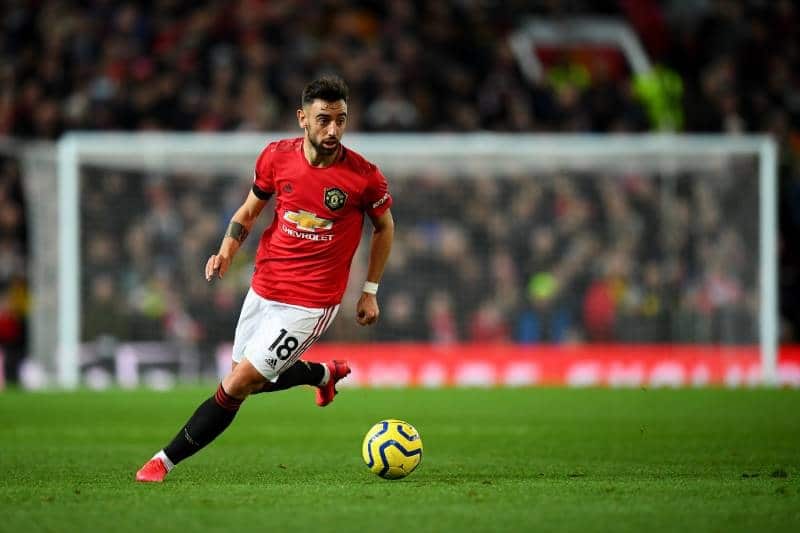 Fernandes, who turns 26 at the beginning of September continues: "Every time I speak with him, he asks me how Manchester is and if everything is okay. Everyone knows he spent a lot of time in Manchester and he has consideration for the club. He likes the club, I think he won his first Ballon d'Or here, so it's a club who've marked him, for sure."
However, the midfield maestro admitted that he did not discuss his winter switch with Ronaldo because he needed no convincing that he was about making the right move.
"I spoke with him after, not before. I said before – Manchester, for me, was the dream team," revealed Fernandes. "I always wanted to play for this team, and it doesn't matter who can talk about it – bad or good, I will come."
Bruno Fernandes now has 12 goals from 22 games since joining the Old Trafford side, including converting all eight penalties he has taken. Additionally, he has contributed eight assists to his team's success.
Do you think Cristiano Ronaldo will be looking to go back to United before he hangs play? Feel free to share your thoughts with us via the comments section below!