Toni Kroos And Cristiano Ronaldo Caught On Camera Chatting After Portugal vs Germany Game
On Saturday, Germany beat Portugal 4-2 in a crunch Group F clash at the Euro 2020 championship to pick up their first points of the tournament.
At the end of the game, Toni Kroos was pictured chatting excitedly with his former Real Madrid teammate, Cristiano Ronaldo.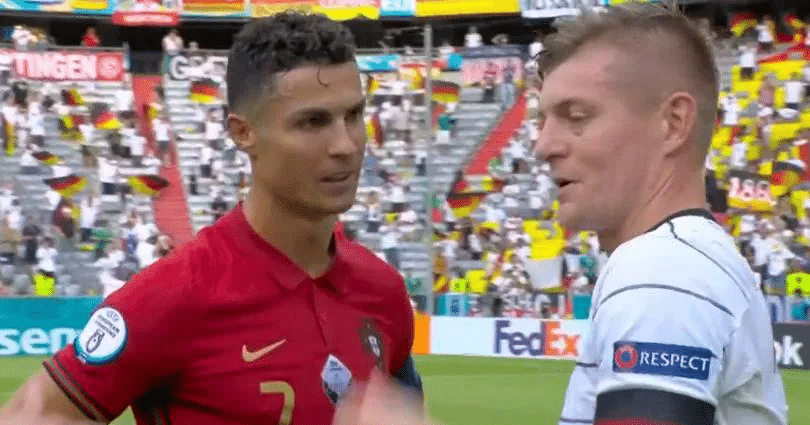 The Portugal captain, who is also Real Madrid's record scorer and the midfield maestro seemed to be catching up on old times as the camera put them under the spotlight.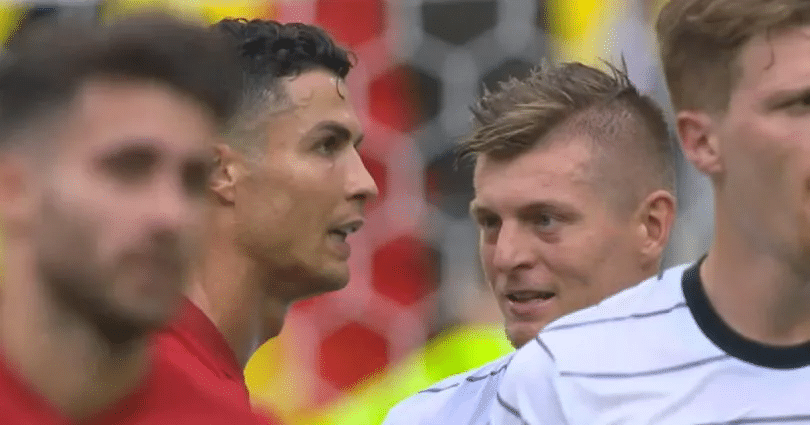 Along the line, former Real Madrid defender Pepe also joined in the conversation.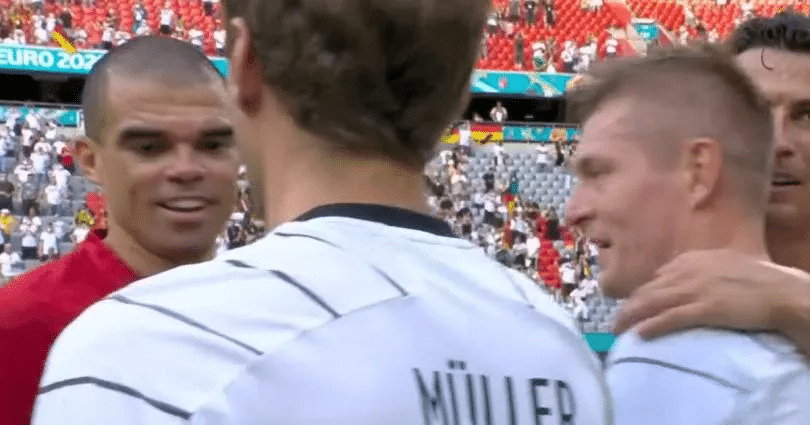 Editor's Picks
5 Records Cristiano Ronaldo Could Break In Euro 2020 Championship
The All-Time Top Scorers In UEFA Champions League History
Marcus Rashford Names Cristiano Ronaldo and Wayne Rooney In His Dream XI
Cristiano Ronaldo Names 2 Players Who Have The Potential To Become The Best In The World
Although Cristiano Ronaldo scored one goal and assisted another in the game, the Euro championship defending champions fell to a 4-2 defeat to their German opponents.