Finally! – Cristiano Ronaldo Proposes To Georgina Rodriguez
Cristiano Ronaldo proposes to Georgina Rodriguez after four years of being together
Several women, including the likes of Irina Shayk, has come and gone but it seems Georgina Rodriguez is the one whom Cristiano Ronaldo will finally settle down with.
At the end of last month, Georgina Rodriguez sparked rumors of a proposal from her superstar soulmate Cristiano Ronaldo. Taking to Instagram, the Argentine supermodel shared a photo of the two together, adding the caption, "YESSS" with a rose emoji next to it.
Meanwhile, the message sent social media believing the two are coupled up as speculations about them finally settling down boiled on.
Editor's Picks
Cristiano Ronaldo Celebrates Love for Georgina Rodriguez with a Deluxe Party
Ronaldo to Launch a Chain of Pestana CR7 Luxury Hotels In Manchester
Who Is Cristiano Ronaldo Jr Mother? – Is She Truly Dead?
Cristiano Ronaldo Lauches New Men's Fragrance – "CR7 Game On"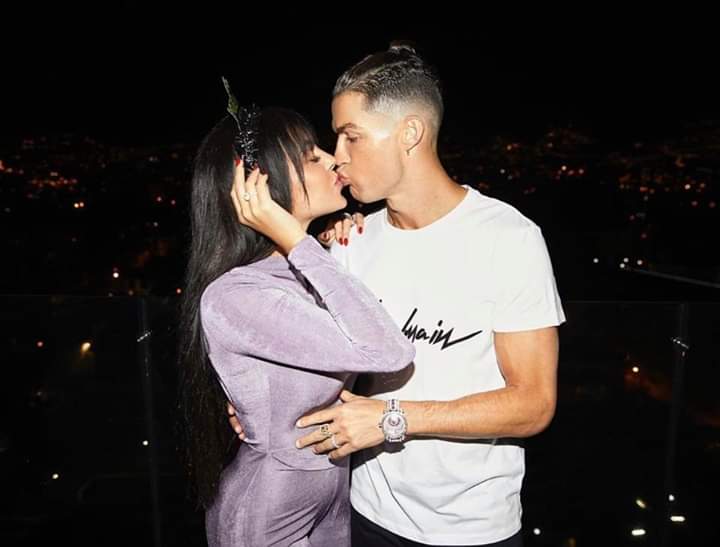 On the other hand, a top media outlet, Marca, has reported that the Portuguese and Juventus ace has actually gone down on one knee and proposed to Georgina.
Although the two have yet to make an official statement on the topic, it believed that Cristiano Ronaldo proposes to Georgina Rodriguez on that faithful night.
Moreover, Ronaldo and Georgina have been in a deep relationship for the past four years. They even have a daughter together, Alana Martina.
Georgina Rodriguez finally becomes the lucky one! Congratulations to them!
Would you like to share your thoughts with us? You can slide to our comments section below to share them!