2 Ways Real Madrid Can Line Up With Cristiano Ronaldo If He Returns
Cristiano Ronaldo's return would be a dream transfer for many Madristas. As a result, we take a deeper look at how Real Madrid can line up with Cristiano Ronaldo in their ranks once again.
For the past few weeks, there have been persisting speculations about Cristiano Ronaldo returning to Santiago Bernabeu. Even some of his former teammates have fueled the speculations. However, Los Blancos head coach Zinedine Zidane refused to rule out the Portuguese's possible return.
With the superstar now 36 years old, he mainly plays as a center forward. Although his pace has deterioted with age, the five-time Ballon d'Or winner has greatly improved his finishing and decision-making. This makes him unlikely to play on the wings if he returns to Real Madrid. So we see him leading the line, finishing the Whites' attacks.
Meanwhile, there are two ways Real Madrid can line up with Cristiano Ronaldo if he returns, not including other players who could move to the Spanish capital in the summer.
Editor's Picks
Liga MX President Boldly Claims Messi & Ronaldo Would Join His League
Ballon d'Or Power Rankings: Robert Lewandowski Ousting Others
Real Madrid Can Use Tax Loophole If They Want To Sign Cristiano Ronaldo
Erling Haaland's Father Reveals His Son Copies Cristiano Ronaldo's Diet Plan
2 Ways Madrid Can Line Up With Cristiano Ronaldo If He Returns
Option 1: Ronaldo Coming In As Benzema Replacement
Currently, the Frenchman leads the attack in Zidane's team. Ronaldo, would thus, take his place in the starting XI.
The Portuguese would be supported by a creative Eden Hazard and Lucas Vazquez on the wings.
Kroos and Modric would feed this gorgeous attacking trio with through balls and their GPS-tracked passes.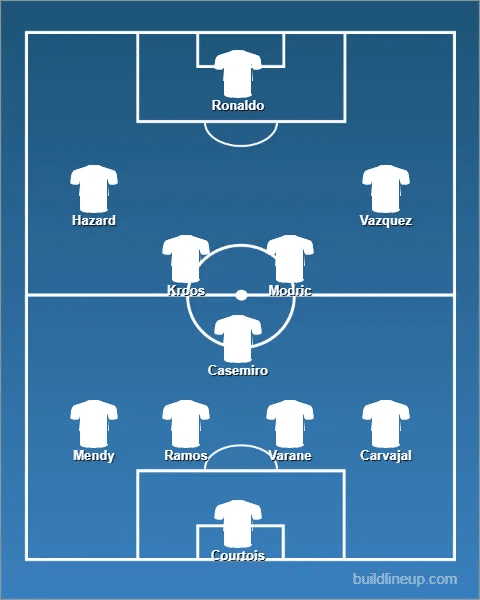 Option 2: Ronaldo And Benzema Partnering Upfront
Real Madrid can play with two strikers up front – it would require the Whites to change their tactical shape a bit.
The front duo would be supported by a midfield diamond, with Eden Hazard operating in a No 10 role.
Here, proactive full-backs would be needed. So the attacking-minded Lucas Vazquez will start on the right full-back ahead of Dani Carvajal.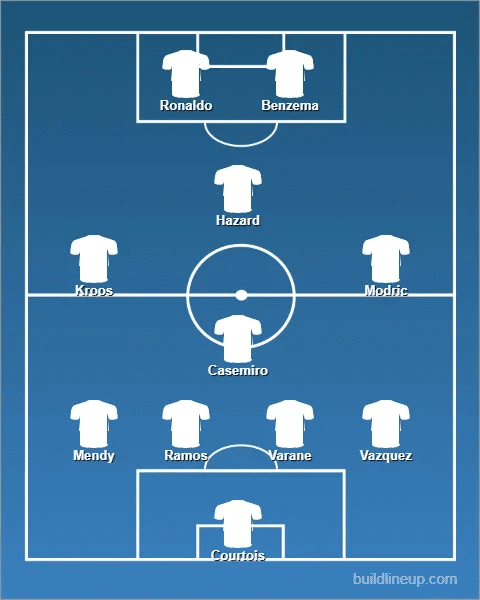 Which option do you think would suit Los Blancos more? Feel free to share your opinion with us via our comments section below!